Last Chance
addition studio | bath brew teabag | milk bath - LC
addition studio | bath brew teabag | milk bath - LC
Dimensions: 12 x 12 x 1.5cm deep

Regular price
$17.90
$17.90
Bath Brew is a giant tea bag for the bath, used as a remedial and relaxing bath soak. Steep in this tonic and enjoy the benefits.
Capturing the essence of the Australian Outback, the Addition Studio Native Series combines local flora and fauna as key ingredients in a range of therapeutic, relaxation and beauty products which are based on simple daily rituals.
Drawing on inspiration and memories of camp fire stories, scents of florals bursting in spring, the colour palette of the Australian landscape, and research of ancient Indigenous remedies and knowledge, they have created a range of products which reflect the Australian environment.
Where possible, local and organic ingredients have been sourced. Using local and organic produce contributes to a better world, while a relaxed, healthy mind contributes to a positive collective psyche.
Lavender Milk Bath: Nourishing Goats Milk, raw organic Cacao butter and Lavender botanicals.

All natural ingredients. Blended by hand, packed with care in Australia.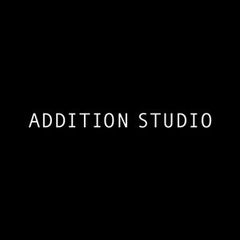 Click for more ideas from BRAND | Addition Studio
Formerly Page Thirty Three and now known as Addition Studio. Formed in 2010 Addition Studio creates furniture, lighting and objects for the home and studio. They envision a life where refined design, a healthy lifestyle and a clear mind come together seamlessly.

Addition Studio synthesise popular culture, health and wellbeing, ancient ritual, sculptural aesthetic and modern art through the prism of utility.

Addition Studio is run by Creative Director Ryan Hanrahan. Together with his small team of designers and producers, they work across a broad platform of design projects, including customised furniture, lighting, objects, graphic design, creative direction and wholistic interior design projects.

All their products are designed and made in Australia.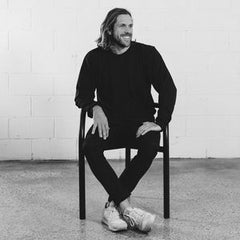 Click for more ideas from DESIGNER | Ryan Hanrahan
Addition Studio (formerly know as Page Thirty Three) is run by Creative Director Ryan Hanrahan. Ryan Hanrahan studied Fine Arts at University and gradually side stepped through the Graphic Arts toward Furniture and Object design. Because of his background in the Arts, Ryan brings a unique perspective to the Furniture, Wellness and Object design genres.
Ryan Hanrahan is still a prolific Graphic and Visual Artist. His sketch books are filled daily with free flowing forms that drift from graphic, to object, to sculpture. He is a skilled daydreamer.

Ryan is an avid surfer, ocean swimmer and meditator. He is obsessed with health, wellness and the art of daily rituals.

WE ASKED RYAN 3 Questions we were keen to hear his thoughts on:

1. Tell us about your design(s) and the process involved? How do your designs usually come about?

Our design process always starts with sketches and stories. We like to envision whole spaces that include everything from Oil diffusers to furniture. From there we sketch and re sketch ideas, then start to split them into our collections. Some ideas are retail focused and we put a lot of time into refining the design, production and packaging, while others are experimental pieces that we have fun with and create just in limited editions.

2. How do you feel about the replica industry in Australia and (how) has it affected your designs?

The replica industry is rife in Australia, and it has had a massive effect on our company. The problem with the replica industry is that it stops small Australian Businesses from becoming larger business. Besides the fact that it is tantamount to stealing, I think this is a major flaw that the Australian government misses. They openly want to support big business, and big business models, but they do not realise that they are actually restricting new businesses from emerging, because as soon as a designer comes up with a new design which starts to become popular then the larger businesses who create production largely offshore, copy these products and squash the inventor. It is a soul destroying process which too many Australian designers are having to go through at the moment.

3. What are your hopes for the future of design in Australia?

With the evolution of Artificial Intelligence and 3d printing I hope that manufacturing costs are reduced in Australia over the next decade. This will make us more competitive on a global scale.
Free delivery australia-wide (does not apply to bulky products) Top3 members receive free standard delivery Australia-wide for orders over $100
shop risk-free with 30-day returns
international shipping available
---