iittala | kivi votive candle holder | sea blue
iittala | kivi votive candle holder | sea blue
Dimensions: 6.5 x 6.5 x 6cm high

Regular price
$34.90
$34.90
Kivi candleholders are small jewels of light that enrich and multiply a candle's gentle glow. Available in several vibrant hues, they perfectly showcase Iittala's unique coloured glass expertise. Combine your favourite colours to create high impact in any interior.

top3 deep dive into iittala >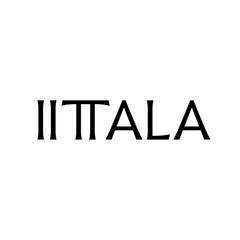 Click for more ideas from BRAND | iittala
The heart of Iittala's design philosophy is formulated along Kaj Franck's early thinking. According to Franck, "objects should always be appropriate, durable and functional." This is why one of the most important functions of design is to make sure that objects designed for everyday use should be universally usable. Even earlier than Franck, Alvar Aalto made waves in the 1930s when the now iconic Aalto vase was first presented at the Paris World Exhibition.
With this mysterious form he made a revolutionary statement against industrial production that failed to meet human needs. The Iittala design philosophy defines the principles behind the product development. These principles include, in addition to pure functionalism, the qualities of essentialism and emotionalism, which ensures that all objects are both highly usable and that their design will remain relevant in the long-term.

For 'lasting everyday design against throwawayism', we create eternally relevant and contemporary design that responds to universal human needs. It is in the natural flow of things, however, that all objects will not last forever; they might break or colours and sizes in the assortment might change. But as all Iittala objects are designed to be combinable, even though all variations might not be offered all the time, any new purchases will still fit with existing and future Iittala objects. This allows you to build and refresh your own personal Iittala collection endlessly over time. Less is more. Mies van der Rohe's legendary statement has become even more relevant to our planet today. Is it relevant to you? In that case, you might want to follow us and refuse throwawayism.
Continue Reading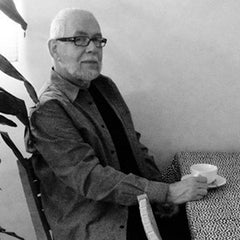 Click for more ideas from DESIGNER | Heikki Orvola
Born in Helsinki, Finland, in 1943. Heikki Orvola is one of the driving forces within Finnish design. He works in glass, ceramics, cast iron and textiles. Orvola has worked for the industrial art business, but he has also worked in a variety of different materials as a form of pure, artistic expression. During his career as a designer, Heikki Orvola has received awards and prizes, including the Kaj Franck prize in 1998 - perhaps Finland's most important design prize.
Free delivery australia-wide (does not apply to bulky products) Top3 members receive free standard delivery Australia-wide for orders over $100
shop risk-free with 30-day returns
international shipping available
---