DUE DEC
marimekko | oiva unikko mug 250ml | set of 2 | dark wine + clay
marimekko | oiva unikko mug 250ml | set of 2 | dark wine + clay
Dimensions: diameter 8 x 9.5cm high
Material: white stoneware
Regular price
$69.00
$69.00
This set features two Oiva mugs with different coloured Unikko patterns. The mugs are made of white stoneware that is dishwasher, oven, microwave and freezer proof. The set is packed in the gift package.

Marimekko's famous poppy pattern Unikko was born in 1964 in a time when the design house's collections featured mostly abstract prints. Designer Maija Isola wanted to create something interesting from this organic theme and designed an entire range of floral prints. Today, the iconic flower represents creativity.

top3 deep dive into marimekko >
Please remove the sticker from the bottom of the product before use. The sticker contains a small amount of metal.

Store Availability
more stock due mid December
---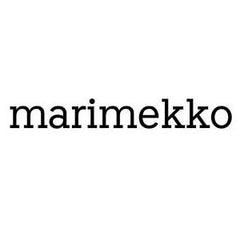 Click for more ideas from BRAND | Marimekko
Marimekko is a Finnish textile and clothing design house renowned for its original prints and colors. The company designs and manufactures high-quality interior decoration items ranging from furnishing fabrics to tableware as well as clothing, bags and other accessories.

top3 deep dive into marimekko >
Click for more ideas from DESIGNER | Maija Isola
Maija Isola's (1927–2001) remarkable career as a textile designer began at Printex, Marimekko's predecessor, in 1949 and lasted 38 years.
Maija designed more than 500 fabric patterns, which cover an amazingly diverse range of motifs and design techniques. She drew inspiration for her work from traditional folk art and modern visual art alike, from nature and her countless trips around the world. Her designs, such as Unikko (poppy), Kivet (stones), and Kaivo (well), continue to be an essential part of Marimekko's collections. Maija's signature style has, for its part, had a significant impact on Marimekko's iconic design language.
top3 deep dive into marimekko >
Free delivery australia-wide (does not apply to bulky products) Top3 members receive free standard delivery Australia-wide for orders over $100
shop risk-free with 30-day returns
international shipping available
---