Last Chance
nichba | u-shelve | white - DC
nichba | u-shelve | white - DC
Dimensions: 33 x 33 x 33cm high
Material: powder coated steel
Regular price
$283.00
$283.00
U-SHELVE is a compact metal shelf that can be combined in multiple ways. The simple design enables it to be on its own as well as combined with several shelves on the wall. Give it a different perspective by combing the shelves upside down and in different colours.

Created in powder-coated 3mm mild steel. With a strong, durable and industrial surface.

Colour coded screws included for mounting. Please use appropriate fixings for your wall. You may need to use alternative fixings depending on your wall. If in doubt please speak to your local hardware store or seek professional advice.

Please note these are sold individually and price is per shelf.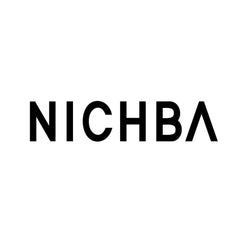 Click for more ideas from BRAND | Nichba
NICHBA comes from NICHlas B. Andersen and is pronounced as: NIK-BA. Nichlas B. Andersen is co-founder and product designer. For Nichlas B. Andersen, Nichba Design started out as a hobby. During his time as a blacksmith apprentice, he spent several hours in the workshop on creating interior pieces for his own home.
Working with steel seemed an obvious choice to him, since thereby he could develop his blacksmith competences, and not least learn about the material. From the very beginning his designs were made from the materials he was experienced with, and today cuts from the steel plates still figure as the silver lining throughout his product line.
From the desire to build bridges between the raw look from the metal and the Scandinavian simplicity has evolved a new and streamlined look that reflects Nichlas' mindset and passion for design. Since the beginning of Nichba Design, it has been important to Nichlas not to forget where it all began: "Denmark is a nation of proud craftsmen and I want to represent that too. It is important to me to maintain the traditions and craftsmanship." Nichba Design has since its beginning cooperated with local suppliers and will continue to do so in the future.
free delivery australia-wide (does not apply to bulky products) Top3 members receive  Free standard delivery Australia-wide for orders over $100 (does not apply to bulky products) read more
shop risk-free with 30-day returns
international shipping available
---