toulemonde bochart | apidea rug | blue green 200x300cm
toulemonde bochart | apidea rug | blue green 200x300cm
Dimensions: 200 x 300cm
Material: Hand tufted in natural wool and vegetable silk
Regular price
$6,900.00
$6,900.00
With this drawing, Samuel Accoceberry offers us changing surfaces, between reptile skins and reflections in the water in a revisited camouflage effect. A whole dreamlike universe that will seduce colour lovers.

top3 deep dive into toulemonde bochart >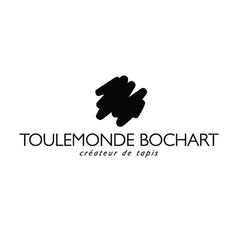 Click for more ideas from BRAND | Toulemonde Bochart
Toulemonde Bochart is a family business founded in 1949 in the heart of the textile region of northern France. She turned to contemporary rugs at the end of the 1960s. A pioneer and visionary in the development of collaboration with renowned stylists and designers, Toulemonde Bochart put "Creators at your feet" from the 1980s, with rugs that had become iconic. signed by big names in design like Andree Putman or Hilton McConnico. Today, creation and innovation remain the key values of Toulemonde Bochart. The rugs of renowned or emerging designers and the collections of the integrated design studio breathe a certain spirit of the French Art de vivre. Their rug and covering collections are presented in a select selection of showrooms in France and around the world, and in their Parisian boutiques. Their rugs are essential accessories for contemporary decorations.

top3 deep dive into toulemonde bochart >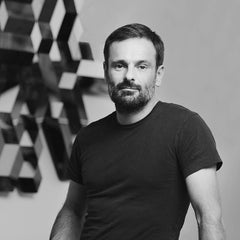 Click for more ideas from DESIGNER | Samuel Accoceberry
Samuel Accoceberry was born in Bordeaux, lives and works in Paris and Biarritz.
Graduated from the Ecole Nationale Supérieure d'Art in Nancy and the Raymond Loewy School in product design.
Samuel worked for 10 years for prestigious design agencies in France and Italy, such as Arik Levy, Antonio Citterio, and Rodolfo Dordoni.
In 2010, he launched his own studio and worked with various companies as a designer and art director.
Samuel was honoured in 2013 by the Grand Prix of Creation of Paris City for all his creations, as well as for his creative approach. He also received various international awards, including 3 Red Dot Design Awards and a German Design Award.
In its works, he attaches particular interest to promote the know-hows, to the beautiful workmanship, and to the place of the human being in the project, whether it be with a craft structure or a company.
Above all, Samuel sees above all creation as an open-plan ensemble, and thus works in different fields of design such as furniture, industrial design, street furniture, lighting, spaces, scenography, artistic direction for a company, limited edition pieces. He also collaborates with architects on more specific projects.
The expression of his creations tends towards a pure line, contemporary, elegant, and with a graphic effect sought.
It was also exhibited at the Musée d'Art Modern and at the Musée des Arts Décoratifs of Paris, at the Ceramics Museum of Vallauris, at the Triennale Design Museum of Milan and at the Holon Design Museum.
Some of his pieces were acquired by the Mobilier National.
Bulky item. Please note: Bulky items may not be able to ship to a PO box. Delivery calculated at checkout
shop risk-free with 30-day returns
international shipping available
---