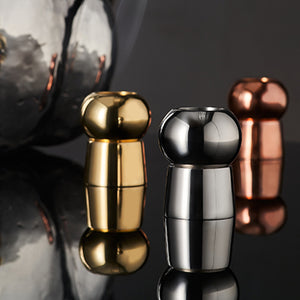 Get a free incense burner set for every Tom Dixon purchase valued at $300 or more.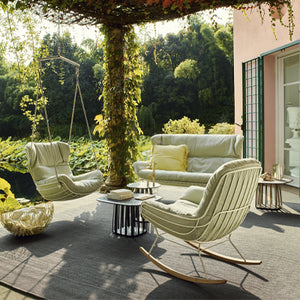 Outdoor series from Freifrau
Let customers speak for us
@top3bydesign
FOLLOW US ON INSTAGRAM
r

Buy Designer Home Decorations in Australia

The best way to enhance the look of your living and office spaces is to choose the right luxury furniture and designer home decorations. At Top3, we believe that optimal design provides the perfect balance of style, innovation, and sustainability. Which is why our catalogue has some of the best designer homeware products and designer furniture in Australia.

Why choose our online designer furniture store?

In addition to our premium furniture stores in Melbourne and Sydney, Top3 provides style-savvy shoppers with a carefully curated selection of branded furniture. We take pride in stocking our online catalogue with elegant Danish furniture, German furniture, as well as an array of other products that reflect both our eye and our taste for quality.

When you shop with us, the first thing you will notice is how well curated our catalogue is. This is because we ensure the quality and range of products at our store stand out from other premium furniture stores. Our branded furniture, for example, is not the kind sold at mainstream department stores. Every item we select and curate for our catalogue is not only stylish but also original and exclusive.

The Top3 Advantage

Smart, elegant design ideas run through the veins of our staff members. When we select a piece of furniture or decor for our customers, we make sure it follows the principles of:

1. Quality

2. Innovation

3. Sustainable design

4. Timeless styling

For 20 years, Top3 has been one of the most trusted home decor stores for luxurious furniture and home decorations in Australia. Co-founder Terri Winter has appeared as a judge in the Channel 10 reality television series "Australia by Design," and is also on the panel of the prestigious Design Discovery Awards in Chicago.

What you get from shopping at Top3 is a genuine commitment from us to make your home or office look better. The breadth and diversity of our catalogue speak for itself, with luxury furniture products across 10 categories, ranging from furniture and lighting to textiles and outdoor. Whether you need to improve the ambience of your dining room or transform the look of your bathroom, top3 will always the design answer you seek.

Becoming a Top3 Member

While shopping from our design store is already an advantage, with a membership you can get even more out of your shopping experience. More than 50,000 smart shoppers have already become Top3 members, and that number continues to grow. With a Top3 membership, you earn 5% worth of shopping credits with every purchase (credits are available after each online or showroom purchase). If a member makes a purchase every six months, the shopping credits will not expire.

So, feel free to browse the catalogue on our website. We ship both locally and internationally. And consider becoming a Top3 member; we know you won't regret it!