architectmade | wooden bird | smoked oak large
architectmade | wooden bird | smoked oak large
Regular price
$138.00
$138.00
In 1959, Vedel designed a small family of wooden birds, which quickly caught the attention of the public and became one of the most successful danish wooden products from the 60s. Whether you are feeling excited, angry or melancholic, the bird family is there to experience it with you. Their bodies can be turned upside down depending on whether you want to create a female or male. Their head and beak can be positioned so that they are happy, sad, curious or anything that you can imagine. There are no borders to the expressions of the birds and whatever you are experiencing, they want to experience it with you. Happiest when in groups of other birds, they are vigilant companions to your everyday life.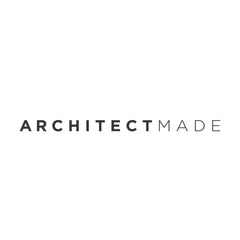 Click for more ideas from BRAND | Architectmade
Nothing compares to the feeling of having found a treasure. One in which you can discover something new every time you look at it. Architectmade's collection of design objects are made by Denmark's most recognised architects such as: Utzon, Kjaerholm, Juhl, Vedel and Karpf. The architects design their objects through sheer passion for simple sophisticated aesthetics and functionality. This is where the appeal lies. The result of this process is a clear crystallisation and conceptualisation of the product in its purest, simplest and most refined form. It is this very characteristic essence of Danish design that binds together all of Architectmade's products.
Tradition vs. Innovation? For decades the iconic products have managed to overcome this intricate diversion and have created a sophisticated blend of the two, in light of contemporary modernity rather than passing trends. This philosophy has resulted in classically designed products, which simultaneously have long-term validity and longevity in their designs.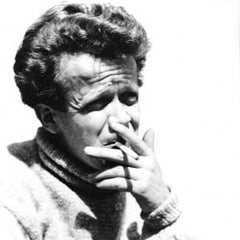 Click for more ideas from DESIGNER | Kristian Vedel
Kristian Solmer Vedel graduated from the Danish School of Arts and Crafts and Industrial Design and continued to lecture at the same institution.After having been professor at University of Nairobi 1968-72 he returned to Denmark and became part of the Scandinavian Design movement.
Influenced by Kaare Klint and the German Bauhaus school, his classically modern designs are characterized by a creative use of materials, especially plastics and wood, and with a strong sense for ergonomic and functional requirements. A typical example is his children's furniture, which could be adapted to a growing child and turned over to be used as a toy. In all respects, the furniture was designed for children according to their particular needs, rather than just being a miniature version of adult furniture.In an interview, Kristian Vedel stated his position as follows: The starting point for an architect's work must always be that he, from his own point of view, and as objectively as possible, takes a position with regard to what he perceives as the needs of society and his fellow man; he must personally take a stand with regards to existing possibilities and responsibilities.Among many other awards, Kristian Vedel received the silver medal at La Triennale di Milano for children's furniture (1957), a gold medal at La Triennale di Milano for his line of stackable melamine dishes and containers and the Lunning Prize (1962).
Continue Reading
Free delivery australia-wide (does not apply to bulky products) Top3 members receive free standard delivery Australia-wide for orders over $100
shop risk-free with 30-day returns
international shipping available
---