areaware | cubebot milo | small black
areaware | cubebot milo | small black
Dimensions: 6.35cm x 6.35cm folded cube
Material: Sustainably-harvested beech wood finished with a water-based paint
Regular price
$44.90
$44.90
Milo is a bendable, foldable dog robot toy that will withstand generations of play.
Can you solve the puzzle? Inspired by Japanese Shinto Kumi-ki puzzles, Cubebot Milo is a non-traditional take on the toy robot.
Cubebot Milo's strong hardwood frame can hold many poses, and his elastic band muscles and durable wooden limbs make him impervious to breakage. When it's time for him to rest, he folds into a perfect cube.
Recommended for ages 3+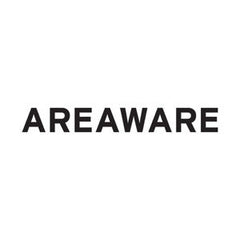 Click for more ideas from BRAND | Areaware
Areaware is a New York City based producer of everyday objects that are both functional and unusual. Their goals are to create thoughtful products that inspire an emotional response and to explore design languages as a means of creating new syncretic forms. They have a good sense of humor and their objects are poetic, creating a strong voice for American design. They believe that appreciation for beauty is central to what it means to be alive and they seek to embody this principle in even the simplest things.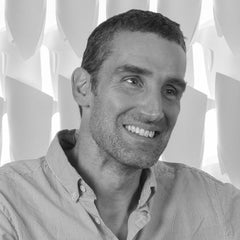 Click for more ideas from DESIGNER | David Weeks
David Weeks was born in Madison, Wisconsin, raised in Athens, Georgia, and educated in Providence, where he received his BFA in painting from the Rhode Island School of Design. Weeks founded his namesake studio in Dumbo in 1996 as an umbrella for his diverse interests, ranging from metal fabrication techniques to contemporary toy culture. Brooklyn's unique amalgam of the industrial and the artisanal informed Weeks' sensibility, and his work in turn helped define the independent design movement that took root there: one that championed the maker and whetted contemporary styling and old-school craftsmanship.
Over the past two decades, his product line has evolved from a core grouping of elemental lighting fixtures to a broader collection of upholstered seating, side tables, and sculptural objects with a simpatico sense of materiality and detailing.
Free delivery australia-wide (does not apply to bulky products) Top3 members receive free standard delivery Australia-wide for orders over $100
shop risk-free with 30-day returns
international shipping available
---