arne jacobsen | bankers wall clock 48cm
arne jacobsen | bankers wall clock 48cm
Material: aluminium and glass
Regular price
$1,695.00
$1,695.00
When Arne Jacobsen designed the Bankers Clock for the National Bank of Denmark in 1971, he also created a design icon for the home. This wall clock is available in four sizes, and its current design is faithful to the original drawings. With its diameter of 48cm, this clock is the largest in the range. The clock case supporting the concave glass front gives the clock an appearance of hovering on the wall. A great gift idea for weddings, anniversaries, birthdays, school leavers and other special occasions.
Please note: SKP clock, 1.5 V AA battery required. Batteries not included.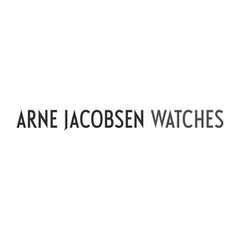 Click for more ideas from BRAND | Arne Jacobsen Watches (Clocks)
The genius that made Danish design world known. Arne Jacobsen is undoubtedly one of Denmark's most prominent architects and is internationally recognised for his marvellous buildings and design - also including his clocks and watches. Arne Jacobsen's architecture is still admired internationally and many of his products are still being produced.
Arne Jacobsen's design caused a stir everywhere and the magic is that it still does so. Good design is characterised by continuous fascination as time goes by. His clock faces are iconic and contemporary to this day.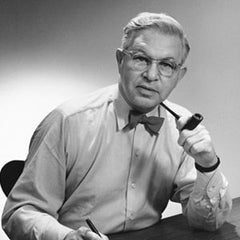 Click for more ideas from DESIGNER | Arne Jacobsen
Arne Jacobsen (11 Feb. 1902 - 24 March 1971) is one of the most influential Danish architects and designers of the 20th century. He graduated from the Royal Danish Academy of Fine Arts, School of Architecture in Copenhagen, where he was also a professor of architecture for a long period.
Arne Jacobsen put his modernist stamp on architecture and design for more than 50 years - not only in Denmark but also internationally. His output was enormous, originating in a philosophy of creating total concepts, where everything was thoroughly designed, with a common thread between the building, the furniture and other interior decor. This philosophy is evident in the Royal Hotel (1960) and Danmarks Nationalbank (the Danish central bank) (1971), for instance. He was the ambitious individual who refused to compromise on quality and very much challenged his partners and manufacturers to create unique products. Arne Jacobsen's productions are more relevant than ever - and have enjoyed a strong revival over the last 20 years. He embodies the balancing act of elite creator and household name.
Continue Reading
free delivery australia-wide (does not apply to bulky products) Top3 members receive  Free standard delivery Australia-wide for orders over $100 (does not apply to bulky products) read more
shop risk-free with 30-day returns
international shipping available
---