chilewich | placemat | sampler multi
chilewich | placemat | sampler multi
Dimensions: 35.5 x 48cm
Material: Terrastrand yarns with 25% renewable vegetable content. 100% phthalate free.
Regular price
$64.90
$64.90
In Sampler, paired rectangles come together, introducing a distinctive weave as they overlap. This dynamic design is inspired by samplers that were used to learn and demonstrate darning: a sewing technique for repairing holes or worn areas in fabric by replicating the structure of the original material. Dating back to at least the 18th century, these samplers typically covered small pieces of cloth in darning 'blocks' of various weave structures in a variety of colours - especially blue, green, red, and yellow yarns - to make intricacies visible and show the weaver's skill.
TO CLEAN: Simply wipe with soap, water, and a soft sponge or cloth. Scrub stubborn stains with a soft bristle-brush and a bleach-based cleanser.

Made in the USA.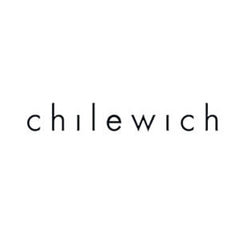 Click for more ideas from BRAND | Chilewich
At home in both residential and commercial spaces around the world, Chilewich products are designed at their New York City studio. Led by creative director Sandy Chilewich, their design team includes master weavers who develop and refine innovative patterns and multi-tonal colours for collections that are renewed seasonally.
Their desire for artistic expression is balanced by their commitment to reaching a broad audience - one that spans cultures, tastes, and income levels - and to creating products that retain their beauty and functionality over decades of daily use.
Containing a minimum of 18% renewable vegetable content, their woven textiles are made entirely in the United States. The Chilewich factory in Chatsworth, Georgia, produces approximately 40,000 placemats a week. This 127,500-square-foot space is also where various backings are bonded to their textiles to create products for a range of applications.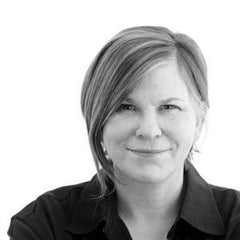 Click for more ideas from DESIGNER | Sandy Chilewich
Sandy Chilewich has a unique and personal design aesthetic that revolutionised two distinct industries and, indeed, the modern design world. She is a true entrepreneur and a leader in the business of design, having taken the style conscious consumer from legwear to tableware - quite a leap, but the translation appears effortless.
One of the highlights of her design career is the Raybowl - introduced in 1997, the bowls are made from netting (usually found in lingerie). The bowl uses a simple yet highly inventive mechanism to transform the fabric into a concave shape. In this same experimenting vein Sandy looked at Vinyl - commonly considered to be an industrial material - and saw the possibility for placemats, flooring, fashion accessories and more. Through combining style with the durability inherent in these materials Sandy has opened up a world of possibilities! Sandy continues to seek new uses for existing textiles and weaves, working out of a New York City studio.
Free delivery australia-wide (does not apply to bulky products) Top3 members receive free standard delivery Australia-wide for orders over $100
shop risk-free with 30-day returns
international shipping available
---