design house stockholm | bjork pouf | light grey
design house stockholm | bjork pouf | light grey
Dimensions: diameter 40 x 40cm high | 2.2kg
Material: 100% wool, leather handles. Upholstery: fire retardant polyurethane foam, styrofoam core.
Regular price
$772.00
$772.00
The Björk pouf, or stool, is based on a weft in wool, combined with details in leather. The expression in the woven structure is inspired by the black and white trunk of the birch tree ('Björk' in Swedish) and the leather represents the inside of the bark.
The marbled effect in the colour of Björk is created through intertwining different coloured wool yarns in the weft. Wool is known not only for its softness, but also for its built-in resistance to soiling thanks to its natural oils. Björk is woven by hand and as such is a piece of craft and therefore the appearance can differ from product to product. The whiteness of the wool yarns can also differ depending on what time of year the sheep are sheared.

"The birch, a tree that can be found all over Sweden, is my inspiration for the Björk collection" says designer Lena Bergström. "The textile forms a beautiful surface in the home, as natural as stone or wood. To me Björk is like poetry, like a quiet whisper in the room."

Weft in 100% wool, warp in 100% cotton, edging/handles in 100% leather.

Care instructions: When cleaning the stool we recommend using a qualified rug specialist. Small stains on wool may be removed with water.

top3 deep dive into Design House Stockholm >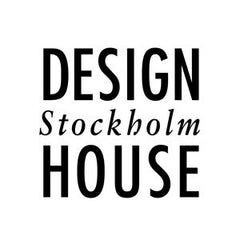 Click for more ideas from BRAND | Design House Stockholm
Design House Stockholm is a publishing house for contemporary Scandinavian design, with products ranging from furniture to fashion, lighting, tabletop and limited studio editions. With the aim of enhancing everyday life, Design House Stockholm has been changing the way people think about their living and working space for many years.
They credit their success to the way they work; in an extensive network of more than 60 independent designers, in the same way publishing houses work with authors. They collaborate with both new, up-and-coming talent and established names.

Although the majority of their designers are from Scandinavia, Design House Stockholm work with designers from all over the world in order to find that special Scandinavian touch. Unlike many other companies, they don't try to force the fresh and free designs into a fixed production apparatus. Instead, they use their extensive networks to find the right kind of production facilities, at the same time as exploring new production methods. All this transforms ideas into real products.

Their collection of functional and aesthetically refined design products of timeless appeal ranges from tableware and lighting to furniture and textiles. Today their collection boldly ranges from the conceptual to arts and crafts-like pragmatism, from decoratively maximalist to utterly minimalist.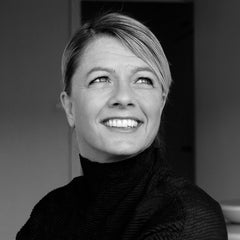 Click for more ideas from DESIGNER | Lena Bergstrom
Lena Bergstrom (born in Umeaa, Sweden in 1961) studied design in Japan, Finland, Belgium and England and has a master's degree in textiles from the University of Arts, Crafts and Design (Konstfack) in Stockholm. She began working as a glass designer for Orrefors in 1994 while continuing to develop in her role as a textile designer for Klassbols, Design House Stockholm and Designer's Eye, among others.

Lena Bergstrom has a deep knowledge of craftsmanship and an utmost respect and love for the material that she is working with whether it is glass, metal or textiles.
Her interest in fashion, architecture and the present is evident in her glass products and her other sources of inspiration such as the love of tradition, craftsmanship and not least the Nordic nature of her upbringing.

Bergstrom's work is represented at Nationalmuseum in Stockholm, Rohsska Museum in Gothenburg, the Cleveland Museum of Art and the Victoria and Albert Museum in London. Her work has been exhibited at numerous galleries and museums worldwide and she has received many awards.

In addition to product design, Lena Bergstrom has carried out and contributed to several interior design projects, such as Villa Bjorkholmen's Crystal Bar in Stockholm, the crystal reception desk at Clarion Hotel Post in Gothenburg, and the Swedish Embassy in Tokyo.
Free delivery australia-wide (does not apply to bulky products) Top3 members receive free standard delivery Australia-wide for orders over $100
shop risk-free with 30-day returns
international shipping available
---