New Arrival
design house stockholm | block lamp mini | black cord
design house stockholm | block lamp mini | black cord
Dimensions: 12 × 7.5 × 7cm
Material: Cast glass blocks, plastic cord with plug and lamp holder.
Regular price
$382.00
$382.00
Harri Koskinen's frozen light bulb Block Lamp is a modern classic. Launched in 1997, it has received numerous awards and became part of MoMA's permanent collection in 2000. The idea for the Block Lamp was born during a workshop at the University of Art and Design Helsinki. The students were given an assignment to design a gift for a wedding.
"I certainly touched on a nerve, absolutely. People love this contrast between what seems to be an ice cube and then the hot light bulb inside. The result was magical to me, suddenly I saw this floating incandescent light bulb: the way it floated in the air inside the cube was so beautiful." - says designer Harri Koskinen

Block Lamp is made from two pieces of moulded glass with a small LED-bulb inside that spreads light.

(E10) DC 12V, 1W 51lm LED bulb included.
Country of origin: China

top3 deep dive into Design House Stockholm >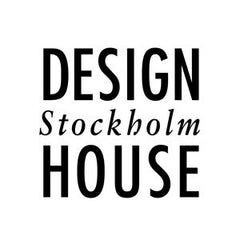 Click for more ideas from BRAND | Design House Stockholm
Design House Stockholm is a publishing house for contemporary Scandinavian design, with products ranging from furniture to fashion, lighting, tabletop and limited studio editions. With the aim of enhancing everyday life, Design House Stockholm has been changing the way people think about their living and working space for many years.
They credit their success to the way they work; in an extensive network of more than 60 independent designers, in the same way publishing houses work with authors. They collaborate with both new, up-and-coming talent and established names.

Although the majority of their designers are from Scandinavia, Design House Stockholm work with designers from all over the world in order to find that special Scandinavian touch. Unlike many other companies, they don't try to force the fresh and free designs into a fixed production apparatus. Instead, they use their extensive networks to find the right kind of production facilities, at the same time as exploring new production methods. All this transforms ideas into real products.

Their collection of functional and aesthetically refined design products of timeless appeal ranges from tableware and lighting to furniture and textiles. Today their collection boldly ranges from the conceptual to arts and crafts-like pragmatism, from decoratively maximalist to utterly minimalist.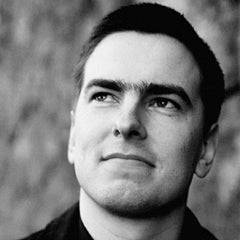 Click for more ideas from DESIGNER | Harri Koskinen
Harri Koskinen is without doubt Finland's most important designer today. Born 1970
in Karstula, Finland, Harri's ingenious design language is deeply rooted in Finnish design tradition, striving for austerity and simplicity.
Today he runs his own company Friends of Industry, with clients like Finnish Artek, Iittala and Marimekko, and other international brands such as Magis, MUJI, Swarovski, and Issey Miyake.
Harri was appointed design director of Iittala in 2011. From lighting, furniture, watches, loud-speakers, textiles, packaging for Finlandia, art glass to architecture – it's hard to find a designer with a broader range of work. But the Block Lamp for Design House Stockholm is probably still the one piece Harri is best known for.

Harri has received numerous awards, including the Compasso d'Oro, also known as 'the Nobel Prize of the design industry'.
In 2009 Harri received the Torsten and Wanja Söderberg Award, one of the world's largest design awards. The jury noted that despite his young age, Harri is probably Finland's most renowned designer whose design is a perfect combination of tradition and renewal.

"I don't feel like being called a designer, that's not a word that is integral to the Finnish language. I'm rather a negotiator, a sort of creator." - says designer Harri Koskinen

Free delivery australia-wide (does not apply to bulky products) Top3 members receive free standard delivery Australia-wide for orders over $100
shop risk-free with 30-day returns
international shipping available
---