freifrau | nana pouf petite | monza melange 99
freifrau | nana pouf petite | monza melange 99
Dimensions: 60 x 60 x 40cm high
Material: Fabric: Nimbus Nuvola 007
Regular price
$1,970.00
$1,970.00
Released in Milan 2023 her smaller frame is perfect for a bedroom corner or 2 occasional chairs by the sofa.

Design lines which are clear without being hard: Nana is the perfect combination of unparalleled softness with a straightforward, unfussy aes­thetic. This chair is best understood as a homage to the art of upholstery – and one which, in spite of its voluminous look, is characterised by simple elegance.

Nana is designer Hanne Willmann's first design for Freifrau, and she found inspiration by concentrating on softness and thick­ness. As such, it's no surprise that the finished design is reminiscent of tufts of cloud. All in all, Nana was created to offer maximum simplicity and true design perfection with the highest possible level of comfort.

"Taking the Nana Chair and developing new pieces from it was by no means a simple matter of just rescaling design elements up to sofa and armchair size,' says Hanne Willmann. 'So to make sure that both retained the highest possible levels of comfort, we adapted each part of the Nana design to the new shape.' Regardless of the changes, however, Willmann focussed on retaining key details and, above all, on keeping the straight, simple serenity of the overall design.

The Nana Love Seat petite pouf is available in a wide range of materials and colours.

top3 deep dive into freifrau + janua >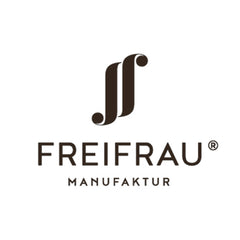 Click for more ideas from BRAND | Freifrau
Furniture made of passion. Freifrau represents well-being in all aspects - design, functionality, materiality and a familiar service. In cooperation with a team of renowned designers and newcomers they produce seating furniture that meets their high demands regarding both aesthetics and design. All Freifrau products are designed and made in Germany.
EXCLUSIVE TO TOP3 BY DESIGN IN AUSTRALIA

If you are interested in any Freifrau pieces or would like to discuss Freifrau products for your next project, please contact orders@top3.com.au and we are happy to help with your enquiry - or please see the links below to get started on your Freifrau journey.
 > BROWSE THE FREIFRAU WEBSITE >

 > PRICELIST - FULL FREIFRAU 2023-24 AUD >

 > PRICELISTS - INDIVIDUAL FREIFRAU FAMILIES >

 > MATERIALS/SWATCH LIBRARY >
Special order any Freifrau piece in your selection of fabrics and finishes. 

MADE IN GERMANY - Special order items and out of stock items have a lead time of 20 - 22 weeks from the time of order confirmation.

> top3 deep dive into freifrau + janua >

What started back in 2012 as a one-man show has now, in little more than a decade, become an established European design brand: Freifrau Manufaktur. Operating from Lemgo, a small town in Westphalia, Germany, this exclusive manufacturer of seating furniture is characterised by the highest possible levels of comfort, lovingly-rendered details, and exacting quality and sustainability standards. 
When, in 2012, trained carpenter Hansjörg Helweg decided to resign from his job, he had a clear vision in his mind – and set up Freifrau, a brand for seating furniture which, right from its beginnings, has always been different.

Freifrau furniture is elegant, stylish, and, true to the meaning of its name in German (literally 'free woman'), often decidedly feminine. That's why the various collections are called by female forenames – that, and because the names give them a personality.

A favourite here at top3 by design, The Leya series, introduced as a single model and then developed into a teeming collection of chairs, armchairs, benches, barstools, rocking and swinging chairs, has proven to be a real milestone on Freifrau's journey. Supreme quality and comfort and unmistakable style.
Designed seating, and something personal, too, that´s what Freifrau stands for: "We have the great fortune of working with an upholsterer in the region," says Hansjörg Helweg, "where we can easily carry out quality checks on fabrics." This enables Freifrau to retain its exceptionally high standards for leather and textile coverings while also allowing customers to personalise their pieces with their own choice of fabric. Freifrau products only ever 'wear' the finest apparel!

Birgit Hoffmann, Creative Director at Freifrau from day one, working with Christoph Kahleyss, with whom she runs a design bureau, is the woman behind the Amelie and Leya lines, as well as several other Freifrau products. Another part of her role is to manage cooperation with new designers as they help the brand to expand its product range in an organic, authentic way.
Freifrau's stable of designers includes world-renowned names such as Sebastian Herkner (Ona and Theia), and Hanne Willmann (Nana)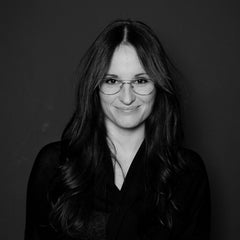 Click for more ideas from DESIGNER | Hanne Willmann
Hanne Willmann is an industrial designer based in Berlin. Her core competencies lie in the areas of furniture, lighting and tableware.
Experimenting with various materials and their numerous combinations forms the basis of all her work. Her inventive designs are characterised by her deep passion for details and the high value placed on aesthetic appeal.
Free delivery australia-wide (does not apply to bulky products) Top3 members receive free standard delivery Australia-wide for orders over $100
shop risk-free with 30-day returns
international shipping available
---