greg natale | parallel lines bowl | blush
greg natale | parallel lines bowl | blush
Dimensions: diameter 40 x 8.5cm high
Material: Ceramic
Regular price
$395.00
$395.00
Greg Natale's latest range of luxury home accessories presents intricate studies in line and form that will enhance any interior. Fluting brings a dynamic detail to ceramic bowls in dreamy hues and elegant monochromes.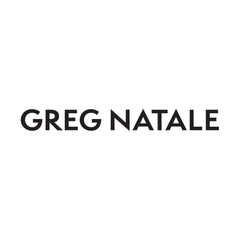 Click for more ideas from BRAND | Greg Natale
As Greg Natale has extended his business into different design disciplines, collaborating with brands such as Designer Rugs, Bisazza, Kindel and Signature Prints, he has brought his unique aesthetic to a range of luxury homewares that reveal his attention to detail and passion for pattern and colour.
Greg's rugs, carpet and wallpaper collections are available in an extensive range of prints and palettes to bring a cocooning backdrop to any home, while his tiles for floors and walls unleash the power of pattern to transform a room. Greg has designed a striking selection of furniture, spanning sideboards to side tables, guaranteed to make an impression. His soft furnishings, including cushions, throws, bedding and towels, provide sumptuous layers for luxe interiors. For the perfect finishing touch, Greg's exquisite range of home décor is a cornucopia of bowls, boxes, vases, trays, artworks, frames and other accessories in a variety of fabulous finishes.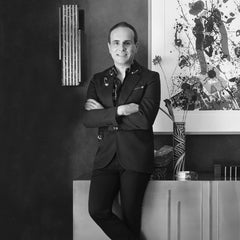 Click for more ideas from DESIGNER | Greg Natale
Multi-award-winning Australian designer Greg Natale is known for his masterly use of pattern and colour, and his bold application of both in creating tailored, curated and sophisticated spaces.
Greg has released two books on interior design showcasing his unique style: The Tailored Interior (published by Hardie Grant Books Australia in 2014 and released in the UK and US the following year) and The Patterned Interior (published by Rizzoli NY in 2018).
His designs have featured in numerous local and international publications including Architectural Digest, Harper's Bazaar, The Wall Street Journal, Vanity Fair, Vogue Living and Belle Australia. Among the many awards to his name are International Luxury Designer of the Year for 2016 at High Point Market in North Carolina and, locally, Belle Interior Designer of the Year for both 2011 and 2014.
Greg has extended his passion for pattern, line and colour into other design disciplines, exploring his love of geometric and organic designs through the creation of ranges of rugs, carpet, wallpaper, tiles, furniture and homewares. He has collaborated with local and global brands such as leading Australian firm Designer Rugs, classic French furniture label Grange, and Italian tile experts Bisazza, with whom he launched The Mosaico Collection during Milan Design Week 2017. Latest projects include a furniture range with American company Kindel and a new Greco-Roman wallpaper collection with Sydney-based Signature Prints.
Greg continues to expand his business and currently has his own line of products available in Bergdorf Goodman in the US and now many European and Asian stockists, as well as a flagship store in Sydney.
Free delivery australia-wide (does not apply to bulky products) Top3 members receive free standard delivery Australia-wide for orders over $100
shop risk-free with 30-day returns
international shipping available
---