hjelle | siesta classic 304 footstool | oak + vintage cognac 413
hjelle | siesta classic 304 footstool | oak + vintage cognac 413
Dimensions: 51 x 61 x 45cm high
Material: lacquered oak | vintage 413 cognac leather
Regular price
$2,600.00
$2,600.00
Siesta is an icon which is still as beautiful today as it was when it was designed. Simplicity, minimalism and functionality are represented in one chair.
To designer Ingmar Relling, the correlation between design and function was always essential, and Siesta is no exception. The eye-catching, sculptural silhouette gives Siesta an elegant, sleek appearance and makes the chair easily adapt to any room or space without losing its great comfort and distinctive character. Once you have tried it, you will without a doubt fall in love.
Siesta is available with or without a neck cushion. And with or without armrests. Natural or black lacquered frame. Canvas is available in nature or black with a matching cord.

Siesta Classic product sheet >
Light, resilient and elegant, the Siesta chair is one of Ingmar Relling greatest achievements. A multi award winning design, the Siesta Classic has won: The Industrial Prize Design (Oslo), Prize for good Norwegian Design (Oslo), Show Piece of the Year (London). It has also been placed in MOMA NYC. Designed in 1965 this chair remains relevant next to modern designs.

Upholstered in environmentally sound pure Aniline leather, the Siesta high back unites technical, functional and aesthetic qualities of an exceptional standard. A key component to Siesta's integrity was Relling's desire to create a chair that was considerate to nature. Transport costs are minimised with low weight and compact packaging. The Siesta Classic may well be the most comfortable chair you will ever sit in!
NEVOTEX VINTAGE ANILINE LEATHER
The leather is treated to a small extent, apart from tanning and dyeing. Scars and marks from e.g., insect bites can be visible and are considered a hallmark of quality. Each leather is unique and colour variations can occur. The leather will change with use and form a natural patina. The leather must be maintained regularly.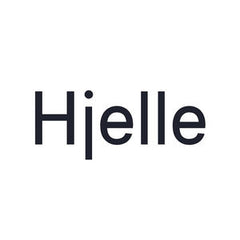 Click for more ideas from BRAND | Hjelle
The essence of Hjelle is to always create beautiful, timeless Scandinavian pieces that will last for generations to come – both in form, quality and comfort. They look closely after their precious heritage, work closely with great designers and make all their furniture at their own factory in Norway.

THEIR STORY
"Every day we write new chapters. But some days we open the book just to read an old chapter – all over again. This is our story, our legacy. Some are short stories of action; some are long novels of adventures. And some of the main characters were like superheroes. Driven by passion and pride, showing courage and humbleness.

The first chapters were written as early as in the 1940's. Life along the elongated Norwegian coast was tough. Located between deep fjords and majestic mountains the farmers in the small village of Sykkylven started to build furniture in barns or cellars to ensure their own livelihood. They were everyday heroes. My grandfather, Lars Karl Hjelle, was one of these pioneers. The initial wish to provide more jobs led Lars Karl to start up his own furniture factory in 1940 and found LK Hjelle.

We are storytellers, and the chief ingredients in all our stories are form, quality and comfort. We like to call them our main chapters, and they are meant to last for generations to come. High quality and comfort was vital to the first generation, and they are still one of the most important part of our heritage. True craftsmanship runs in our blood.

Our aim is to create beautiful, timeless Scandinavian pieces. Being a Norwegian family business producing furniture to an international market requires courage. Maybe even a little heroism. Our close cooperation with both young Norwegian and international designers, has made Hjelle known for innovative furniture design. And on this subject we constantly write new chapters.

Even though we continue our adventure and strive to tell new stories, we are proud to say that our furniture is still made at our own factory in Sykkylven, Norway. This is a chapter we don't want to rewrite. We are convinced that it is only in this way that we can create and design pieces that will last for generations to come – in form, quality and comfort.

Every day, we write new chapters. Driven by the passion and pride to continue our legacy as a third generation company. And our story is still about everyday heroes. Just as it has been for the last 80 years."

Dag Hjelle
Owner and third generation

Special order any product from the Hjelle collection. Customise styles, upholstery and finishes.

Browse Hjelle website to see full collection >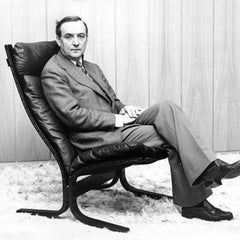 Click for more ideas from DESIGNER | Ingmar Relling
Ingmar Relling (1920-2002) was an impassioned designer who created a series of functional furniture designs during his long career. He started his career at Rastad & Relling design studio in 1947 before establishing his own studio in Sykkylven in 1950. Today, he is considered as one of the greatest contributors to the golden era of Scandinavian Design. Simplicity, minimalism, elegance and uncompromising quality are key concepts in all of Relling's designs.
In 1965, Ingmar Relling designed his greatest creation: the Siesta chair. It earned him first prize at the Industry Council for Furniture and Furnishing Industry Chair competition the same year. Even the White House was furnished with Ingmar Relling's Siesta. Today, the Siesta chair stands out as an internationally recognised classic and a Norwegian icon.
Bulky item. Please note: Bulky items may not be able to ship to a PO box. Delivery calculated at checkout
shop risk-free with 30-day returns
international shipping available
---