iittala | kuru vase | frosted moss green - DC
iittala | kuru vase | frosted moss green - DC
Dimensions: 25.5cm
Material: mouth-blown frosted glass
Regular price
$319.00
$319.00
Iittala's new Kuru collection from international designer Philip Malouin features distinct, sculptural pieces that provide highly functional storage solutions to declutter any interior. Now you can organise and display personal belongings in a way that brings simplicity, calm and tranquility to any interior. Kuru pieces showcase clean, geometric design that work harmoniously with other objects or look striking on their own.
The mouth-blown Kuru glass vase mixes stunning design and function. Clear frosted glass complements the solid, statuesque shape. Showcases a single flower or a tall bouquet beautifully. A lovely gift.

top3 deep dive into iittala >
Handwash only.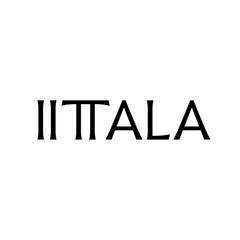 Click for more ideas from BRAND | iittala
The heart of Iittala's design philosophy is formulated along Kaj Franck's early thinking. According to Franck, "objects should always be appropriate, durable and functional." This is why one of the most important functions of design is to make sure that objects designed for everyday use should be universally usable. Even earlier than Franck, Alvar Aalto made waves in the 1930s when the now iconic Aalto vase was first presented at the Paris World Exhibition.
With this mysterious form he made a revolutionary statement against industrial production that failed to meet human needs. The Iittala design philosophy defines the principles behind the product development. These principles include, in addition to pure functionalism, the qualities of essentialism and emotionalism, which ensures that all objects are both highly usable and that their design will remain relevant in the long-term.

For 'lasting everyday design against throwawayism', we create eternally relevant and contemporary design that responds to universal human needs. It is in the natural flow of things, however, that all objects will not last forever; they might break or colours and sizes in the assortment might change. But as all Iittala objects are designed to be combinable, even though all variations might not be offered all the time, any new purchases will still fit with existing and future Iittala objects. This allows you to build and refresh your own personal Iittala collection endlessly over time. Less is more. Mies van der Rohe's legendary statement has become even more relevant to our planet today. Is it relevant to you? In that case, you might want to follow us and refuse throwawayism.
Continue Reading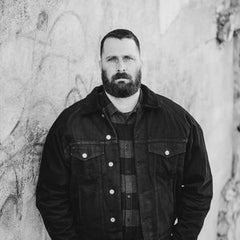 Click for more ideas from DESIGNER | Philippe Malouin
British-Canadian designer Philippe Malouin is known for making quality products that are long-lasting and serve a practical purpose. His designs communicate a simple, geometric language that everyone can understand.
He believes that people have an inlaid understanding of simple geometric forms from a young age and therefore, they find understandable design calming. Malouin's approach is to refine and reduce his designs so that in the end, his creations have a strong, refined design identity that people have an innate affinity for.


Continue Reading
free delivery australia-wide (does not apply to bulky products) Top3 members receive  Free standard delivery Australia-wide for orders over $100 (does not apply to bulky products) read more
shop risk-free with 30-day returns
international shipping available
---