Last Chance
in bed | linen pillowcase pair | dove grey - LC
in bed | linen pillowcase pair | dove grey - LC
Dimensions: 50 x 70cm
Material: 100% linen
Regular price
$100.00
$100.00
Linen is a dream to sleep in year round: it's light and more breathable than cotton in Summer, but keeps you cosy and warm in Winter. It's also super hard wearing and can literally last for decades if cared for properly. In fact the more IN BED linen is slept in, lived in and washed, the softer and more beautiful it becomes.
All IN BED linen is pre-washed for an amazingly soft feel.
All pieces sold separately and comes in a linen bag.
Pillow cases are envelope style and come in a pair.
Care of your linen:
Gentle machine wash with like colours. Line dry OR tumble dry on low heat
Do not dry clean, bleach, tumble dry on high heat or expose to sun for extended periods of time.
Please note colour may vary slightly in photographs.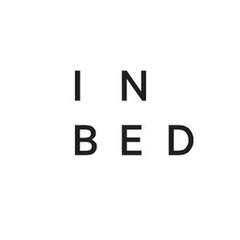 Click for more ideas from BRAND | In bed
We eat IN BED, kiss IN BED, talk, dance, love, fight and occasionally just sleep IN BED.
IN BED is the one place we are sure to spend the most of our lives doing the things (and people) we love.
Inspired by sleep-ins, breakfast in bed and staying in your pyjamas all day, IN BED makes beautiful bedding from beautiful fabrics made to be lived in, loved in and snuggled up to. The kind of bedding that looks just as good unmade and undone as it does neatly tucked, and only gets better the more you use and love it.

Continue Reading
Free delivery australia-wide (does not apply to bulky products) Top3 members receive free standard delivery Australia-wide for orders over $100
shop risk-free with 30-day returns
international shipping available
---