konstantin slawinski | plastic basket bin | grey
konstantin slawinski | plastic basket bin | grey
Dimensions: diameter 32cm x 35cm high
Material: polypropylene
Regular price
$79.00
$79.00
Ideal for the office, this basket bin encourages you to separate your rubbish and recycle. Please note the basket and attachable bin insert are sold separately.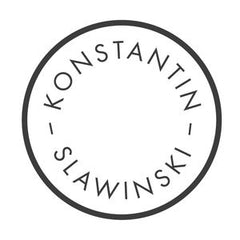 Click for more ideas from BRAND | Konstantin Slawinski
100 years ago – meaning before the first world war – Konstantin's grandfather founded the company as a factory for steel constructions and machine development. The company survived 2 world wars and a lot of crisis and is as of now still working in the same field of steel – exactly in the construction of so called boiler ends for appliances.
In 2000 Konstantin overtook the management of the family business in the fourth generation.

"I developed a wish to do something else besides the traditional business because this felt too rational and I wanted to do something which is related to emotions and wakes emotions. A product which needs communication and evokes people to wish to get it.", Konstantin says.

KONSTANTIN SLAWINSKI | Housewarming Objects was developed as a result.


Continue Reading
Click for more ideas from DESIGNER | Ding 3000
Ding 3000 consist of Carsten Schelling, Ralf Webermann and Sven Rudolf who met during their studies at FH Hanover University of Applied Sciences and Arts. After working for different studios, the three designers decided to start their own design studio. Ding 3000 specialises in consumer product design. Their philosophy... "We are driven by the romantic idea that a designer is an inventor of products, that is able to create a better world. We love to challenge materials, products and people's behaviour. The way to our designs lies in the search for a new, better, different, unjustly forgotten or humorous idea."
Free delivery australia-wide (does not apply to bulky products) Top3 members receive free standard delivery Australia-wide for orders over $100
shop risk-free with 30-day returns
international shipping available
---