Last Chance
laorus | water tap + hose reel | yellow - LC
laorus | water tap + hose reel | yellow - LC
Dimensions: diameter 50cm

Regular price
$495.00
$495.00
Patrick Nadeau has designed a water fountain that doubles up as a hose reel. Use the fountain to water your plants, wash your fruits and vegetables from your garden or your children's outdoor toys.
Connect the fountain to your hose or your water outlet with a flexible connector (available at hardware stores or garden centres).
Fully resistant to UV and weather.
The mural has a hinge on the back and opens up like a window allowing, convenient access to your garden hose which is stored at the back of the fountain. The valve kit is included.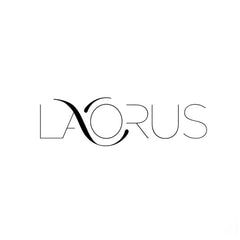 Click for more ideas from BRAND | Laorus
Laorus is a range of contemporary garden feature pieces for practical purpose. Laorus is designed to be seen! Designed by French Architect and Designer Patrick Nadeau.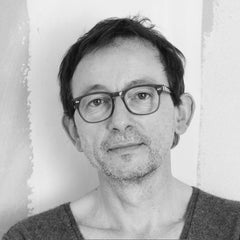 Click for more ideas from DESIGNER | Patrick Nadeau
Graduate of the Ecole d'Architecture de Paris-Villemin and post-graduate design from the Ecole d'Architecture de Paris-Val de Marne, he was then sponsored by the Centre nationale des arts plastiques (CNAP) and the Valorisation de l'innovation dans l'ammeublement (VIA). In 1996, he was selected for the Villa Kujoyama Residency in Kyoto by the Ministry of Foreign Affairs and the A.F.A.A. where his interest in vegetal design began.
In 1999, Patrick Nadeau set up his eponymous studio and develops projects that combine elements of architecture, design and nature. This unique approach has attracted innovative companies and cultural institutions from product design, to scenography and a company a Reims social housing project that asked him to develop in 2013 an affordable home completely covered with plants and inspired by ecodesign (Maison Vague).

Also interested in using innovative materials, he designed a new range of glass tiles for Saint-Gobain and received design awards at Batimat Salon in 2003 and Janus de l'Industrie in 2005.

His personal exhibition "Nature Individuelle" (Paris – Sabz showroom – September 2008) illustrates his approach, which is the coexistence of all types of materials, natural or artificial, and the integration of living elements in each of his propositions.

Collaborating with author Thierry de Beaumont about his work, Patrick Nadeau Végétal design was co-published by Alternatives (an imprint of Gallimard) and Particule14 in 2012

Patrick Nadeau also acts as research lecturer at the ESAD de Reims where he created the first "vegetal design" studio in an art school in Europe, and is also a guest lecturer at the Ecole Camondo (Les Arts Décoratifs) in Paris. Member of Particule14 -an association of French designers- he collaborates as well with Observatoire des Tendances du Jardin (OJT), an R&D project created by the French garden Jardiland.
Continue Reading
free delivery australia-wide (does not apply to bulky products) Top3 members receive  Free standard delivery Australia-wide for orders over $100 (does not apply to bulky products) read more
shop risk-free with 30-day returns
international shipping available
---