Last Chance
linie design | asko floor rug | mixed 250x350cm - LC
linie design | asko floor rug | mixed 250x350cm - LC
Dimensions: 250 x 350cm
Material: hand-woven 90% wool + 10% cotton
Regular price
$1,260.00
$1,260.00
The Asko rug is a rustic looking flat-woven rug with plenty of charm and character. Each rug is hand-woven from 90% wool and 10% cotton that bind this hand-woven masterpiece together.
The earthy colours ensure a perfect harmonising appearance that will look great in most decors. The rugs height is around 6mm, the pile weight is around 1.6 kg /m2.
Professional carpet cleaning is recommended. Please note the rug may shed a few wool fibres initially.
The Essentials collection from Linie Design fuses the clean lines of Nordic design traditions with pared-back Japanese-inspired aesthetics to create a series of beautiful and versatile rugs. With the collection, the designers have explored the possibilities of combining and contrasting textures, structures and nuances to give the rugs unique depth and character, while still retaining a sense of visual simplicity.

Primarily focusing on neutral tones in line with the uncluttered essence of the collection, the natural palette encapsulates the full spectrum – from soft, subtle shades and rich, earthy hues, to clean, cool colours and deep, dark tones – all developed by expert designers and handmade by skilled artisans. The subtle sophistication and clarity of design language will give you a flexible and timeless rug that offers infinite design opportunities and will complement its surroundings for many years to come.
DESIGN
Colours, patterns, structures, contrasts; every speck, stroke and shade is carefully contemplated by renowned Danish designers before being considered for production. Nordic values of timeless elegance and simplicity are expressed through beautiful and inspirational designs to bring personality, harmony and aesthetic pleasure into a room.

CRAFTSMANSHIP
Even the most sophisticated machines cannot replace the skilled hands of dedicated and talented weavers. Linie Design use ancient artisan techniques passed down from generation to generation to create their beautiful rugs; intricate and time-consuming hand-knotted, -loomed and -woven rugs with rich contrasts and structures, involving hours of complex manual methods to combine tradition with contemporary aesthetics to produce timeless works of art.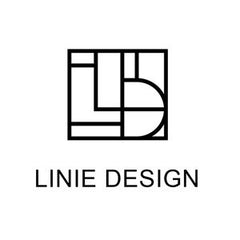 Click for more ideas from BRAND | Linie Design
Weaving the world together
Linie Design is a Danish design company founded in 1980. As the biggest developer and wholesaler of handmade rugs in Northern Europe, elegant colours and excellent materials are part of our everyday life.
Tradition is a keyword, both when it comes to Nordic design and unique craftsmanship. All Linie Design rugs are designed by acknowledged Scandinavian designers and handmade by Indian master artisans, who have perfected their skills through generations.

A modern, Nordic look is weaved into all their designs, though they constantly reshape, redefine, reinvent and recombine in the search of surprising expressions and surfaces.
Continue Reading
Bulky item. Please note: Bulky items may not be able to ship to a PO box. Delivery calculated at checkout
shop risk-free with 30-day returns
international shipping available
---