Dimensions: Diameter 46 cm
Material: Birch plywood
Regular price
$120.00
$120.00
Made of laminated birch plywood, this large round lightweight tray has the black and white Fokus pattern. The tray measures 46 cm in diameter.

Designed by Anna Danielsson, Fokus (focus) represents clean and timeless Nordic design. Anna's original artwork was a composition of leftover pieces from a hole punch on contact film.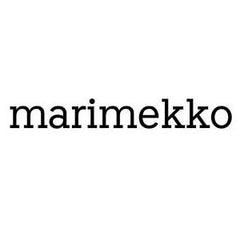 Click for more ideas from BRAND | Marimekko
Marimekko is a Finnish textile and clothing design house renowned for its original prints and colors. The company designs and manufactures high-quality interior decoration items ranging from furnishing fabrics to tableware as well as clothing, bags and other accessories.

top3 deep dive into marimekko >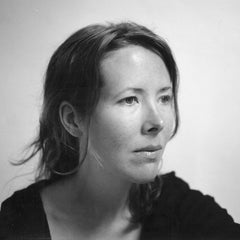 Click for more ideas from DESIGNER | Anna Danielsson
Anna Danielsson (b. 1972) is a well known Swedish textile designer, whose modern yet timeless fabrics have become very popular. Anna Danielsson has earned her place among Marimekko's distinctive designers. Her first printed fabrics for Marimekko appeared in the collection in the spring of 2001.
Since then, the impressive prints of this original artist with their graphic basic appearance have been included in Marimekko's collections. While highly trendy, Danielsson's patterns are also timeless designs. For Marimekko she designed patterns such as Fokus (2001) and Bottna (2002), which are available in different colour combinations. Bottna, a pattern inspired by the plant world and represents a leaf sketched with strong lines. The same pattern is represented also on a beautiful decorative pillow from Marimekko and in 2006 the Bottna tableware collection was launched by Iittala. Among other products created for Marimekko, Anna Danielsson has designed furnishing fabrics, kitchen and bathroom products and bags. Worth mentioning are the kitchen and table-setting products realised with the Fokus pattern – mugs, oven mittens, pot holders and aprons – that have become highly popular among the public.
Free delivery australia-wide (does not apply to bulky products) Top3 members receive free standard delivery Australia-wide for orders over $100
shop risk-free with 30-day returns
international shipping available
---