memobottle | sleeve A7 silicone | moss green
memobottle | sleeve A7 silicone | moss green
Material: Matte finish silicone
Regular price
$24.90
$24.90
Please note: The silicone sleeve is not compatible with the stainless steel bottles.
The silicone sleeve adds personality to your memobottle while protecting it from life's little bumps and bruises. With a smooth matte finish and added thermal insulation, they are the perfect example of form meets function.
Ambitious and proud, the limited edition Wild Plum Silicone Sleeve exudes a refined look and neutral tone that' is fit for any occasion. Dare to be different with this unique and sophisticated addition to your memobottle.

The A7 silicone sleeve fits the A7 original memobottle like a glove.

- Drop protection
- Thermal Insulation
- Non-toxic

2-year warranty
All memobottle products are warranted to be free from defects in materials and workmanship for two years from original date of purchase when used under normal conditions and for the purpose intended.

top3 deep dive into memobottle >

Store Availability
more stock due early January
---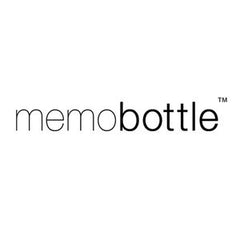 Click for more ideas from BRAND | Memobottle
Memobottle is a creative initiative based in Melbourne, Australia who aims to challenge how we, as a society, think about single-use consumption, and to educate about the environmental costs of our modern conveniences.
Growing up in a small coastal town south of Melbourne, co-founders Jesse Leeworthy and Jonathan Byrt saw first hand the devastating effect that single use plastic water bottles were having on our oceans and environment, an issue not unique to Australia.

Human convenience is often the catalyst for environmental harm. They understood to lead a social movement, and break the populations dependence on single-use drink bottles, a truly convenient, beautiful alternative needed to be created.

Every memobottle sold provides someone with five months' access to safe water. Memobottle is a proud supporter of Water.org, an international nonprofit organisation that has positively transformed millions of lives around the world with access to safe water and sanitation.

The path to breaking the poverty cycle starts with access to safe water. Through supporting Water.org, memobottle has helped provide over 33.8 million days of safe water for people in need.

Memobottle is a member of the B Corp movement
At memobottle they understand that we're a part of something bigger. We have a responsibility to use our potential to solve the social and environmental challenges facing humanity.

B Corporations represent an emerging group of businesses that are dedicated to using the power of business to create a positive impact on the world, not competing to be the best in the world but rather, to be the best for the world. B Corps' unifying goal is to redefine success in business.
Continue Reading
Free delivery australia-wide (does not apply to bulky products) Top3 members receive free standard delivery Australia-wide for orders over $100
shop risk-free with 30-day returns
international shipping available
---