missoni home | archie towel | colour 159
missoni home | archie towel | colour 159
Dimensions: 40 x 70cm
Material: 100% cotton terry towel
Regular price
$60.00
$60.00
The micro chevron gradient design is evidence of Missoni Home's textile wizardry. The intricate textural element and the warm gradience are a perfect match for tonal bathrooms, or those who prefer gentle reminders of a picturesque twilight evening.

Machine washable at 40 degrees. To ensure you maintain the vibrancy of the colours of your Missoni towel choose washing powder without optical brighteners.

Please note: If mixing and matching your selection with Missoni towels that are more than a few years old, please be aware that the dimensions of some designs have changed slightly. Please also note the dimensions of the towels and consider this when deciding between a bath towel and a bath sheet.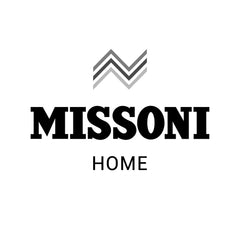 Click for more ideas from BRAND | Missoni Home
Starting life back in 1953, Missoni Home began when founders Ottavio & Rosita married and set up a small knitwear show called Malglificio Jolly in Gallarate, Lombardy, Italy. It was here in in 1958 that the first Missoni labelled garments were created and in 1962 the iconic Missoni zigzag was first implemented.
Launching the first collection in 1983 featuring furnishing fabrics produced by Rosita's family mill, Missoni Home Collection has grown into one of the most successful fashion led luxury homeware brands available today and continues to produce innovative collections that keep fans coming back season after season. One of the first to take the leap from the catwalk to the couch they have proven that fashion is as important for the home as it is for the wardrobe.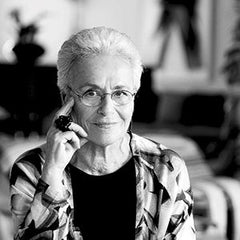 Click for more ideas from DESIGNER | Rosita Missoni
Described by some as the nonna of knitwear, the matriarch of the Missoni Clan is a force to be reckoned with.
Rosita and her husband Ottavio (Tai for short) founded the company over half a century ago. Although she stepped down in 1997, she has hardly stopped! In 2004 she launched Missoni Home and in 2009 she cut the ribbon on the first Hotel Missoni in Edinburgh, since then more have opened in Kuwait, Oman, Brazil and Turkey. Her favourite smell is a kind of bush called Cestrum nocturnum, it's incense and honey mixed together, only flowering at sunset and all through the evening. Her guilty pleasures are crossword puzzles, wine and food. Her most treasured item is a coffee table painted by her granddaughters when they were twelve and ten.
But it is her love of colour that has made her a household name around the globe, "I cannot stay away from colour" - we hope she never does!
Free delivery australia-wide (does not apply to bulky products) Top3 members receive free standard delivery Australia-wide for orders over $100
shop risk-free with 30-day returns
international shipping available
---