muuto | attach coat hook set | burnt orange
muuto | attach coat hook set | burnt orange
Dimensions: 5.1 x 1.2 x 6.3 cm high
Material: oak | aluminium
Regular price
$95.00
$95.00
The Attach Coat Hook combines industrial and Scandinavian materialities for a playful yet refined take on the simple, modern coat hook, joined by its contrasting round and square forms. Use the design in linear formations for a simple, refined expression or in more vibrant layouts with various colours of the design.
The Attach Coat Hook is made from oak and aluminium, coloured with PVD vacuum-treated surface.
Each set contains 2 hooks.
3 year warranty.
Country of Manufacturer: China
Click for more ideas from BRAND | Muuto
Muuto is one of Denmark's finest and complete designer brands. Deeply rooted in Scandinavian design aesthetics, they offer clean designs and timeless looks that fit into the desired environment, not just the "scandi" look. Expect modern materials, softened colours, and distinctive timeless shapes held together by exquisite craftsmanship.
In fact, their name, Muuto, comes from muutos, meaning a new perspective in Finnish. They handpick leading contemporary designers who are strong interpreters of their philosophy and combine their talents with the passionate Muuto creative team.
You will know their design because it has muutos: objects made sublime through new perspectives, enjoyed across the world, representing the best of Scandinavian design today.

All Muuto products come with a 3-year warranty.

SPECIAL ORDER ANY PRODUCT FROM THE MUUTO COLLECTION. CUSTOMISE STYLES, FABRICS, AND FINISHES.

BROWSE MUUTO WEBSITE >
Continue Reading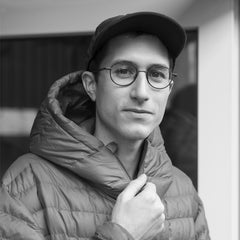 Click for more ideas from DESIGNER | Dimitri Bahler
Dimitri Bähler is an independent designer, based in Biel, Switzerland. After finishing his studies at ECAL Lausanne and the Design Academy Eindhoven, Bähler founded his eponymous studio in 2014. Working from industrial design to unique pieces through installations, the elements of context, manufacturing processes and functionality are key influences in his work.
On his design philosophy:
'Working from an experimental approach, I am in constant search for the right tension between simple and complex, radical and poetic, abstract and figurative, experience and spontaneity. My work is driven by contrasts in general with a strong attraction to the essential.'
free delivery australia-wide (does not apply to bulky products) Top3 members receive  Free standard delivery Australia-wide for orders over $100 (does not apply to bulky products) read more
shop risk-free with 30-day returns
international shipping available
---