PARTS: muuto | fiber chair seat pad | remix 133
PARTS: muuto | fiber chair seat pad | remix 133
Dimensions: 43 x 37 x 1.1cm thick
Material: textile
Regular price
$135.00
$135.00
The Fiber Chair brings a new perspective to the iconic shell chair. Made in an innovative composite of plastic and wood fibres, the Fiber Chair has a textured, matte surface and soft, inviting touch. It is designed with friendly, embracing curves that provide extensive comfort to its user while taking up little space in the room.
Shell consists of an innovative composition with plastic and up to 25% pine wood fibres. The wood fibre and plastic blend is injected into the mould, forming the chair's shell. Though invisible to the eye when viewed from afar, the natural detail of the wood fibres are revealed when viewing the design up-close.
Note that slight variations in the surface may occur due to the inherent characteristics of the material.
3 year warranty.
The Seat Pad is upholstered foam with black, anti-slip backing.??Remix 133 is a textile from Kvadrat.
CLEANING AND CARE
Remove non-greasy stains by carefully dabbing with a lint-free cloth wrung out in clean,??warm water. If necessary, clean by dabbing with soapy water. Visit Kvadrat.dk for further??information on cleaning textiles.
Country of Manufacturer: Poland
Click for more ideas from BRAND | Muuto
Muuto is one of Denmark's finest and complete designer brands. Deeply rooted in Scandinavian design aesthetics, they offer clean designs and timeless looks that fit into the desired environment, not just the "scandi" look. Expect modern materials, softened colours, and distinctive timeless shapes held together by exquisite craftsmanship.
In fact, their name, Muuto, comes from muutos, meaning a new perspective in Finnish. They handpick leading contemporary designers who are strong interpreters of their philosophy and combine their talents with the passionate Muuto creative team.
You will know their design because it has muutos: objects made sublime through new perspectives, enjoyed across the world, representing the best of Scandinavian design today.

All Muuto products come with a 3-year warranty.

SPECIAL ORDER ANY PRODUCT FROM THE MUUTO COLLECTION. CUSTOMISE STYLES, FABRICS, AND FINISHES.

BROWSE MUUTO WEBSITE >
Continue Reading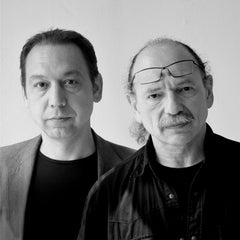 Click for more ideas from DESIGNER | Iskos-Berlin
Iskos-Berlin is a Copenhagen-based design duo that has made waves within furniture, industrial and graphic design. The studio, formerly known as Komplot Design, has collaborated with some of the world's most prestigious manufacturers and their furniture, lighting, and other design products, are exhibited at numerous design museums around the world, including MoMA and the Danish Design Museum.

"We see design as an art of storytelling. This story is normally quite complex, consisting of semantics, orphology, materiality, technology of objects and many other elements. But the clearer your story is, the more likely people are to understand it. The more surprising you make your story, the more likely they are to remember it. And finally, the more you make people smile, the more likely they are to love it."
Free delivery australia-wide (does not apply to bulky products) Top3 members receive free standard delivery Australia-wide for orders over $100
shop risk-free with 30-day returns
international shipping available
---