muuto | fluid pendant | small
muuto | fluid pendant | small
Dimensions: diameter 23 x 14.3cm high
Material: mouth blow opal frosted glass
Regular price
$415.00
$415.00
Inspired by a resting drop of water, the Fluid Pendant Lamp shows how soft light can diffuse across a space for a cosy atmosphere. The frosted matte surface creates a glowing ambience that fits into any home or casual business setting. Present the design individually or in a group for an intimate atmosphere.
Claesson Koivisto Rune on the design 'We wanted to give the lamp a form with a certain softness, towards a more natural language and further removed from pure geometry. Fascinated by the way that surface tension governs the curvature of a resting water droplet, we have tried to capture its essence. The subtle irregularity of Fluid means that their silhouette gently changes depending upon the viewing angle. It also brings a greater light intensity to the lamp's underside - just where you need it.'
The Fluid lampshade is made from mouth blown glass, which is frosted silky mat. The edge on top of the lamp is ground and polished.
Includes ceiling cap (diameter 11 x 3.5cm)
Cord length 350cm
Large:
Dimmable
Bulb not included
Small:
Dimmable - only if dimmable bulb is used
Bulb included
3 year warranty.
Click for more ideas from BRAND | Muuto
Muuto is one of Denmark's finest and complete designer brands. Deeply rooted in Scandinavian design aesthetics, they offer clean designs and timeless looks that fit into the desired environment, not just the "scandi" look. Expect modern materials, softened colours, and distinctive timeless shapes held together by exquisite craftsmanship.
In fact, their name, Muuto, comes from muutos, meaning a new perspective in Finnish. They handpick leading contemporary designers who are strong interpreters of their philosophy and combine their talents with the passionate Muuto creative team.
You will know their design because it has muutos: objects made sublime through new perspectives, enjoyed across the world, representing the best of Scandinavian design today.

All Muuto products come with a 3-year warranty.

SPECIAL ORDER ANY PRODUCT FROM THE MUUTO COLLECTION. CUSTOMISE STYLES, FABRICS, AND FINISHES.

BROWSE MUUTO WEBSITE >
Continue Reading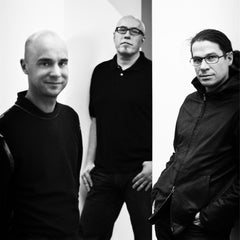 Click for more ideas from DESIGNER | Claesson Koivisto Rune
Claesson Koivisto Rune is one of Sweden's leading design studios with its three designers having won the Annual Swedish Design Award eight times collectively along with many other international awards.
"Being both designers and architects, we tend to always look at design as a part of a greater spatial context. This multidisciplinary approach is typical for the Scandinavian tradition and adds cross-inspiration to our work on both the small and large scale."
says Claesson Koivisto Rune
Free delivery australia-wide (does not apply to bulky products) Top3 members receive free standard delivery Australia-wide for orders over $100
shop risk-free with 30-day returns
international shipping available
---