Last Chance
muuto | pebble rug | dark grey 200x300cm - DC
muuto | pebble rug | dark grey 200x300cm - DC
Dimensions: 200 x 300cm
Material: 60% wool | 40% jute fibers
Regular price
$3,795.00
$3,795.00
Pebble Rug has a diverse and tactile surface, inspired by the sensuous feeling of walking across a pebbled beach. With a handwoven structure, Pebble Rug contrasts the materials of its soft, woollen loops with its sturdy canvas base in a cooling jute yarn. Pebble Rug has a distinct and modern woven texture for any home, hospitality setting, lobby, hotel space or co-working area.

top3 deep dive into muuto pebble rug >
PRODUCTION PROCESS
Pebble Rug is produced by combining the hand loom techniques of loop pile weaves and flat weaves. To create the loop pile pattern that gives Pebble Rug its tactile structure, the thick wool fibre yarn is wrapped around a special rod during weaving for an even and precise loop effect. This special handloom technique integrates the loop piles harmoniously into the flat-weave base of the rug, created from jute fibres.
MATERIAL
Pebble Rug is made from 60% New Zealand wool and 40% jute. A combination of wool and jute, the later being a vegetable fibre. The rug comes with a canvas backing pasted with synthetic latex which ensures that the rug lays smoothly on the floor.
Please note:
The colour of the Pebble Rug may vary due to the wool's natural base colour.
All sizes of the Pebble Rug have a sizing toleration of / - 2%, meaning that the dimensions of the rug can differ by a maximum of 2%.
CLEANING AND CARE
For general care of the rug, we recommend gentle vacuum cleaning on a regular basis. For cleaning of stains or spots, we recommend professional dry cleaning. Avoid cleaning with water, as this will damage the product.
3 year warranty.
Click for more ideas from BRAND | Muuto
Muuto is one of Denmark's finest and complete designer brands. Deeply rooted in Scandinavian design aesthetics, they offer clean designs and timeless looks that fit into the desired environment, not just the "scandi" look. Expect modern materials, softened colours, and distinctive timeless shapes held together by exquisite craftsmanship.
In fact, their name, Muuto, comes from muutos, meaning a new perspective in Finnish. They handpick leading contemporary designers who are strong interpreters of their philosophy and combine their talents with the passionate Muuto creative team.
You will know their design because it has muutos: objects made sublime through new perspectives, enjoyed across the world, representing the best of Scandinavian design today.

All Muuto products come with a 3-year warranty.

SPECIAL ORDER ANY PRODUCT FROM THE MUUTO COLLECTION. CUSTOMISE STYLES, FABRICS, AND FINISHES.

BROWSE MUUTO WEBSITE >
Continue Reading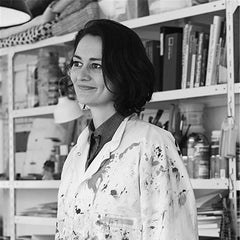 Click for more ideas from DESIGNER | Margrethe Odgaard
Margrethe Odgaard is a Danish textile and colour designer driven by a constant search for a fresh way of exploring colour and pattern. She works with colour as a full, sensory perception and believes that products made with the intention of nourishing the body and mind will have a positive impact on the viewer.
Margrethe Odgaard is part of the new generation of textile designers in Denmark. After graduating from the Royal Danish Academy of Fine Arts in 2005, she worked as a textile designer in Philadelphia, and later in Paris, before setting up design studio in Copenhagen in 2013. She has received both national and international awards alongside global recognition for her work with textiles, colours and patterns.
free delivery australia-wide (does not apply to bulky products) Top3 members receive  Free standard delivery Australia-wide for orders over $100 (does not apply to bulky products) read more
shop risk-free with 30-day returns
international shipping available
---