muuto | platform tray | dark green
muuto | platform tray | dark green
Regular price
$125.00
$125.00
The Platform Tray fuses the function of Scandinavian design with Japanese artisanry to form a stackable tray with a multitude of uses.
Click for more ideas from BRAND | Muuto
Muuto is one of Denmark's finest and complete designer brands. Deeply rooted in Scandinavian design aesthetics, they offer clean designs and timeless looks that fit into the desired environment, not just the "scandi" look. Expect modern materials, softened colours, and distinctive timeless shapes held together by exquisite craftsmanship.
In fact, their name, Muuto, comes from muutos, meaning a new perspective in Finnish. They handpick leading contemporary designers who are strong interpreters of their philosophy and combine their talents with the passionate Muuto creative team.
You will know their design because it has muutos: objects made sublime through new perspectives, enjoyed across the world, representing the best of Scandinavian design today.

All Muuto products come with a 3-year warranty.

SPECIAL ORDER ANY PRODUCT FROM THE MUUTO COLLECTION. CUSTOMISE STYLES, FABRICS, AND FINISHES.

BROWSE MUUTO WEBSITE >
Continue Reading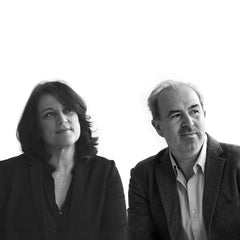 Click for more ideas from DESIGNER | Sam Hecht + Kim Colin
Sam Hecht and Kim Colin founded their studio Industrial Facility in 2002. Their designs reflect both a meticulous attention to detail and a thoughtful consideration of context, creating beauty out of utility in the products, furniture and exhibitions they design. Both Hecht and Colin have been awarded Royal Designers for Industry by the Royal Society for the Encouragement of Arts, Manufactures and Commerce.
'Cutting through the extraneous is an approach found at every level of our design process. Not setting out to produce something different but rather, something better, designs that will last and give satisfaction beyond what is often called for by the customer.'
Free delivery australia-wide (does not apply to bulky products) Top3 members receive free standard delivery Australia-wide for orders over $100
shop risk-free with 30-day returns
international shipping available
---