normann copenhagen | flip table mirror | grey
normann copenhagen | flip table mirror | grey
Dimensions: 28 x 19.5 x 34.5cm high

Regular price
$250.00
$250.00
The mirror can be turned up, down and rotated 360 degrees. The base functions as a tray where you can keep items such as jewellery, make-up and keys.
Flip is inspired by the traditional dressing table where one can check ones appearance in the mirror and at the same time keep all the small items that are nice to have close at hand before leaving the house.
Javier Moreno Studio says: "Typically, a mirror has only one function, but I wanted to design a mirror that could offer more. You usually look in the mirror just before leaving the house, so why not let it be there where you keep the last things you use to get ready, or need to remember just before you go.
Javier Moreno Studio consciously avoided a geometric design for Flip. They wanted to use a freer and more organic shape for the mirror instead. The softness of the silhouette contrasts the glass and steel materials and gives Flip a friendly and accommodating expression. Place Flip on a chest of drawers in the hallway or use it as a make-up mirror in the bedroom.
Best of the Year Interior Design Award 2013 USA - finalist
Maintenance: Clean with a damp cloth.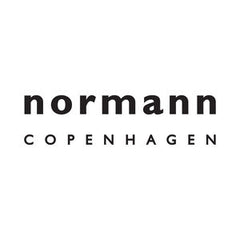 Click for more ideas from BRAND | Normann Copenhagen
Jan Anderson and Poul Madsen teamed up to create the Normann Copenhagen brand in 1999 with a vision to make a difference in the design industry. Three years later they launched the first product, the lamp Norm 69. Within five years more than 38 products followed, as well as collaborations with established design names and new talent from around the world.
In 2005, Jan and Poul moved from a small design store at Strandboulevarden to an old 1700m2 cinema at Osterbro in Copenhagen. They were determined to create a unique retail environment that would add something new and exciting to Copenhagen. Today the store has not only won several prizes as the coolest design store in Copenhagen, but also serves as a platform for great parties, fashion events, art exhibitions as well as small happenings. Normann Copenhagen loves to challenge the conventional design rules. This is why you will find traditional materials put into untraditional use such as a washing-up bowl in rubber, a vase made out of Silicon and last but not least a dog made out of plastic. Normann Copenhagen is a way of living - a mindset, a way to view the world in a new and different way.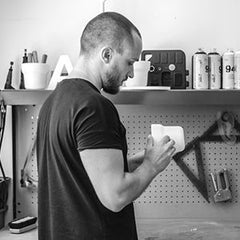 Click for more ideas from DESIGNER | Javier Moreno Studio
After graduating from EASD Alcoi with a degee in product design, Javier Moreno started his career as a Product and 3D Designer for a toy factory. After that, he worked at a few companies as Product Designer and Product Manager in the field of furniture and packaging. Alongside this he developed some projects as a freelance designer for several both National and International companies before starting his own design studio – Javier Moreno Studio in 2010. Here, with his talented team, the studio creates innovative works – everything from watches to chairs and homewares.
Free delivery australia-wide (does not apply to bulky products) Top3 members receive free standard delivery Australia-wide for orders over $100
shop risk-free with 30-day returns
international shipping available
---