normann copenhagen | horizon mirror vertical | grey
normann copenhagen | horizon mirror vertical | grey
Dimensions: 40 x 17 x 80cm high | 4.3 kg
Material: steel + glass mirror
Regular price
$370.00
$370.00
Horizon is a collection of wall mirrors in varying geometric shapes that all have a steel shelf integrated into the design. The shelf serves as a practical place to put things on, at the same time creating a beautiful visual effect.

The reflection in the mirror gives depth to the horizon of the steel shelf while the items placed on the shelf are duplicated in the reflection. With a very simple set-up, a pleasant and fascinating sense of spaciousness is created.
"The idea came to us when we were making models from sheets of paper thinking of the horizon you see when you are at the seaside. It is a playful, and somehow poetic, experience to see the duplication in the mirror," designers KaschKasch says when explaining the design.

The glass mirror is glued to the surface. Maximum load on the shelf is 1 kg.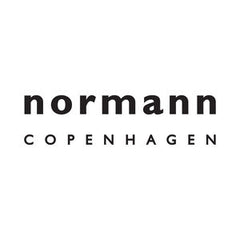 Click for more ideas from BRAND | Normann Copenhagen
Jan Anderson and Poul Madsen teamed up to create the Normann Copenhagen brand in 1999 with a vision to make a difference in the design industry. Three years later they launched the first product, the lamp Norm 69. Within five years more than 38 products followed, as well as collaborations with established design names and new talent from around the world.
In 2005, Jan and Poul moved from a small design store at Strandboulevarden to an old 1700m2 cinema at Osterbro in Copenhagen. They were determined to create a unique retail environment that would add something new and exciting to Copenhagen. Today the store has not only won several prizes as the coolest design store in Copenhagen, but also serves as a platform for great parties, fashion events, art exhibitions as well as small happenings. Normann Copenhagen loves to challenge the conventional design rules. This is why you will find traditional materials put into untraditional use such as a washing-up bowl in rubber, a vase made out of Silicon and last but not least a dog made out of plastic. Normann Copenhagen is a way of living - a mindset, a way to view the world in a new and different way.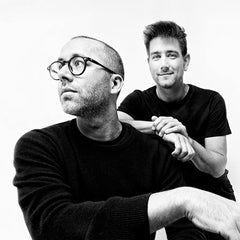 Click for more ideas from DESIGNER | KaschKasch
The German design studio KaschKasch was founded by Florian Kallus and Sebastian Schneider in 2011. With a main focus on precise lines, geometric shapes and well thought out details, KaschKasch creates straightforward contemporary designs with a graphical expression.
The young design team has already received critical acclaim for their work and has been nominated as "Best Newcomers" at the highly esteemed German Design Award.
"We want to design relevant products and we always try to get the maximum out of the minimum by breaking every idea down to its essential elements. It's all about the details. We love the entire design process, from idea to finished product. We work with hand sketching, 3D rendering and 1:1 modelling, which allows us to fine-tune the design until we achieve just the right combination of aesthetics and function."
says design duo KaschKasch
Free delivery australia-wide (does not apply to bulky products) Top3 members receive free standard delivery Australia-wide for orders over $100
shop risk-free with 30-day returns
international shipping available
---