normann copenhagen | little bird | blue green 7cm
normann copenhagen | little bird | blue green 7cm
Dimensions: 7 x 3.8cm
Material: painted solid oak
Regular price
$30.00
$30.00
Little Bird is a range of irresistible decorative figures designed by designer Jan Christian Delfs. The simple, but expressive, design represents a well-balanced mix of purity, abstraction, minimalism and, not least, cuteness.
The birds are turned in wood with the fine and characteristic beak as the sole detail. The six different sizes in the range each represent a particular character in the designer's own family, where tiny design related variations give the birds personality.
As a clear collector s item, Little Bird is sold individually so the flock of birds can continuously grow.
Clean with damp cloth.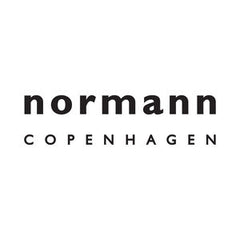 Click for more ideas from BRAND | Normann Copenhagen
Jan Anderson and Poul Madsen teamed up to create the Normann Copenhagen brand in 1999 with a vision to make a difference in the design industry. Three years later they launched the first product, the lamp Norm 69. Within five years more than 38 products followed, as well as collaborations with established design names and new talent from around the world.
In 2005, Jan and Poul moved from a small design store at Strandboulevarden to an old 1700m2 cinema at Osterbro in Copenhagen. They were determined to create a unique retail environment that would add something new and exciting to Copenhagen. Today the store has not only won several prizes as the coolest design store in Copenhagen, but also serves as a platform for great parties, fashion events, art exhibitions as well as small happenings. Normann Copenhagen loves to challenge the conventional design rules. This is why you will find traditional materials put into untraditional use such as a washing-up bowl in rubber, a vase made out of Silicon and last but not least a dog made out of plastic. Normann Copenhagen is a way of living - a mindset, a way to view the world in a new and different way.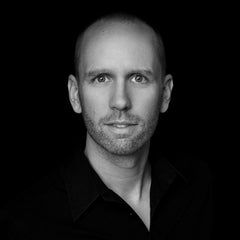 Click for more ideas from DESIGNER | Jan Christian Delfs
Jan Christian Delfs studied Industrial Design at Muthesius Academy in Kiel, Germany. He founded his own studio in 2006 to design products for international companies. His work ranges from household equipment to consumer electronics as well as from furniture to interior design for which he has been honoured with several prestigious design awards.
free delivery australia-wide (does not apply to bulky products) Top3 members receive  Free standard delivery Australia-wide for orders over $100 (does not apply to bulky products) read more
shop risk-free with 30-day returns
international shipping available
---