normann copenhagen | pebble cheese strings | set of 3
normann copenhagen | pebble cheese strings | set of 3
Material: stainless steel with ceramic coating + silicone
Regular price
$12.00
$12.00
Pebble is a collection for serving cheese, designed with an eye for elegant visual presentation. The collection consists of four different utensils and a serving board in two sizes.

With Pebble,designer Simon Legald has taken everyday utensils and given them an aesthetic boost. The cutting utensils have a minimalistic, moulded expression, which still clearly conveys their function. With a knife for soft cheeses, a plane for hard cheeses and a slicer for medium cheeses, as well as a cheese fork, you can put together a complete cheese set.
Pebble takes its name from the rounded design that unifies the collection, from the curves on the cutting utensils to the organic shape and smoothed edges of the serving board.
Replacement strings for the cheese slicer.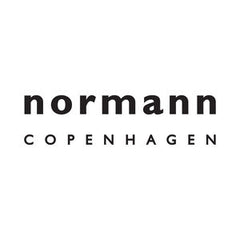 Click for more ideas from BRAND | Normann Copenhagen
Jan Anderson and Poul Madsen teamed up to create the Normann Copenhagen brand in 1999 with a vision to make a difference in the design industry. Three years later they launched the first product, the lamp Norm 69. Within five years more than 38 products followed, as well as collaborations with established design names and new talent from around the world.
In 2005, Jan and Poul moved from a small design store at Strandboulevarden to an old 1700m2 cinema at Osterbro in Copenhagen. They were determined to create a unique retail environment that would add something new and exciting to Copenhagen. Today the store has not only won several prizes as the coolest design store in Copenhagen, but also serves as a platform for great parties, fashion events, art exhibitions as well as small happenings. Normann Copenhagen loves to challenge the conventional design rules. This is why you will find traditional materials put into untraditional use such as a washing-up bowl in rubber, a vase made out of Silicon and last but not least a dog made out of plastic. Normann Copenhagen is a way of living - a mindset, a way to view the world in a new and different way.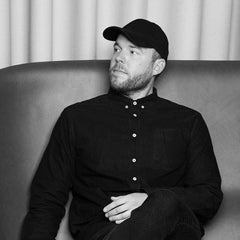 Click for more ideas from DESIGNER | Simon Legald
Simon Legald graduated from The Royal Danish Academy of Fine Arts in the summer of 2012. His work consists of both small- and large scale products. Simon's designs are often created in a dialogue between craftsmanship and industry. He also likes to incorporate the techniques that are necessary for the structure of a product into the design by highlighting them visually.

"Honesty is what makes a product understandable and is what describes the products functionality. If you understand the product, it doesn't need any explanation. The essence of my design is for it to be bought and used. Therefore it has to satisfy not only the functional aspects, but also the psychological and aesthetic needs. For me simplicity describes the true identity of objects and makes them trustworthy. In my design I try not to add any unnecessary details. I work with simplicity by highlighting the necessities instead of hiding them. It gives the product a simple and honest expression." - says Simon Legald
Free delivery australia-wide (does not apply to bulky products) Top3 members receive free standard delivery Australia-wide for orders over $100
shop risk-free with 30-day returns
international shipping available
---