normann copenhagen | shorebird | walnut + brass | small
normann copenhagen | shorebird | walnut + brass | small
Material: walnut | brass plated steel
Regular price
$95.00
$95.00
Let your home decoration take flight with the Shorebirds - a range of solid wooden figures with a stylised yet spirited expression.
The Icelandicdesigner Sigurj P sson has created a range of characterful wooden birds. The Shorebirds simple unadorned silhouette gives them an almost stylised expression. At the same time, a great deal of care has been paid to the small details such as variations in body thicknesses, neck length, and the positioning of the legs and beak. This gives all three birds their own unique personality and allows the design to come alive.
The largest of the three birds is inspired by the curlew, with its long neck and distinguished, downwardly bent beak. It is an aristocratic creature. Its long legs take slow, well-considered steps while looking cautiously around. The middle-sized bird is alert and active like a redshank. This elegant bird is often to be found with other wading birds. Finally, we have the sandpiper; a sociable little bird, often to be found in large flocks.
Arrange the birds in a flock, combine different colours or include a single Shorebird within a small setting made up from other personal effects. The elegant Shorebird will look right at home in almost any decor and makes for a great house-warming gift.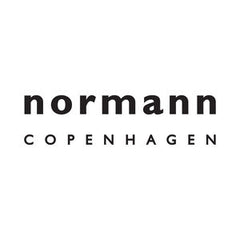 Click for more ideas from BRAND | Normann Copenhagen
Jan Anderson and Poul Madsen teamed up to create the Normann Copenhagen brand in 1999 with a vision to make a difference in the design industry. Three years later they launched the first product, the lamp Norm 69. Within five years more than 38 products followed, as well as collaborations with established design names and new talent from around the world.
In 2005, Jan and Poul moved from a small design store at Strandboulevarden to an old 1700m2 cinema at Osterbro in Copenhagen. They were determined to create a unique retail environment that would add something new and exciting to Copenhagen. Today the store has not only won several prizes as the coolest design store in Copenhagen, but also serves as a platform for great parties, fashion events, art exhibitions as well as small happenings. Normann Copenhagen loves to challenge the conventional design rules. This is why you will find traditional materials put into untraditional use such as a washing-up bowl in rubber, a vase made out of Silicon and last but not least a dog made out of plastic. Normann Copenhagen is a way of living - a mindset, a way to view the world in a new and different way.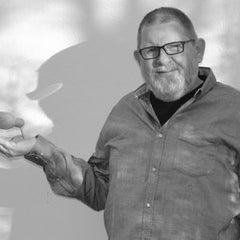 Click for more ideas from DESIGNER | Sigurjon Palsson
Sigurjón Pálsson graduated from the Royal Danish Academy of Fine Arts. He then began working with design for others and subsequently in his own company. Besides having won numerous awards for his designs, Pálsson has distinguished himself as a recognized writer of crime novels. He always strives to find the right combination of shape, function, and materials in his designs with the aim of creating a design that not only looks beautiful but also correct.
FROM THE DESIGNER:
"Looking right is always more beautiful than just looking beautiful. When form, function and materials are combined in a simple harmonious way, most likely the design will not need much work on the appearance. I've always said that the key to perfection in design is simplicity. The highest aim is to reach the bare minimum – to cut away all that is not necessary".
Continue Reading
Free delivery australia-wide (does not apply to bulky products) Top3 members receive free standard delivery Australia-wide for orders over $100
shop risk-free with 30-day returns
international shipping available
---