northern | valet wall drawer small | black painted oak
northern | valet wall drawer small | black painted oak
Dimensions: 37 x 37 x 10cm high | 6.5kg
Material: Black painted oak veneer, solid oak, mdf
Regular price
$1,400.00
$1,400.00
The Valet Wall Console in a handy smaller size making it even easier for you to maximise storage in the narrowest of spaces. Designed by the acclaimed Sami Kallio, this beautiful floating curved drawer can be hung at any height you need, is easily accessed from both sides, and secured by a small brass fastener.

With its timeless appearance and highly crafted details; this neat, multi-functional and precision-made piece will fit perfectly in a living room, bedroom, or hallway.

top3 deep dive into northern >
Made from a combination of solid oak and oak veneer, the Valet Wall Drawer is available in a light oiled oak, smoked oak, or black painted oak finish, while the bottom of the drawer comes with leather detailing inside.

Material inside drawer: Leather (Ultra from Sorensen)
Colour inside drawer (leather): Camel (41571)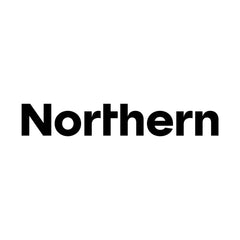 Click for more ideas from BRAND | Northern
The Northern brand was born in the studios of Northern Lighting, where a team of creatives has been illuminating lives for the past twelve years. They combine beauty with functionality, and prefer natural materials and genuine craftsmanship. Furniture and interior accessories are a natural fit for what they do, enabling them to express their characteristic style in a whole new scale.
Northern's collection is simplicity at its best, spelled out in streamlined designs that are fun to combine and easy to clash and contrast. Smoked wood, twilight colours and strong silhouettes create subdued moods, while subtle geometries and classic sensibilities add an elegant touch. They see the interior as a flexible, creative space, and make multifunctional products that are unified in style, as well as in spirit.
Their creative reach goes beyond their Norwegian heritage to meet the modern need for laid-back luxury and cutting-edge cool. Northern's designs can energise and inspire, create a relaxing mood, or set the scene for a soothing backdrop. Designed with the potential to make any setting unique, Northern's products add atmosphere as they reveal a new vision for Nordic style.
top3 deep dive into northern >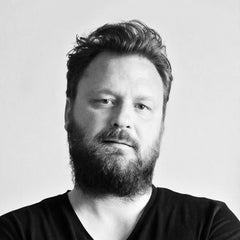 Click for more ideas from DESIGNER | Sami Kallio
Born in Finland, but based in Gothenburg, Sweden, Sami Kallio is an award-winning furniture designer and interior architect. Sami's work is a deeply rooted mix of traditional craftsmanship and modern manufacturing. His designs, while contemporary in style, still carry a strong reference to the past.
Everything Sami designs can be characterised by their clean lines, pure forms, and unblemished surfaces, and typically combine natural materials with the manmade. Sami has an instinctive skill when it comes to woodworking and this natural talent for compression moulding and woodturning sets him apart.
Bulky item. Please note: Bulky items may not be able to ship to a PO box. Delivery calculated at checkout
shop risk-free with 30-day returns
international shipping available
---