Last Chance
planet luxe | hand sanitiser | cedarwood + ylang ylang + clary sage - 3DC
planet luxe | hand sanitiser | cedarwood + ylang ylang + clary sage - 3DC
Regular price
$18.00
$18.00
Vaporize viruses, obliterate bacteria and bring armageddon to other germs with immediacy, using this natural, ethanol based sanitiser.
World Health Organisation recommended formula with 80% ethanol, hydrogen peroxide and Glycerin (plant origin).
Aluminium atomiser fine mist spray.
Certified Organic Essential Oils.
Rinse free.
Preservative free, plant based and biodegradable. No synthetic dyes or fragrances. No palm oil. No animal testing or animal by-products.
Directions: Apply 2 or more sprays to hands. Rub together to ensure all surfaces are covered. Hands will dry naturally. Suitable for non-porous surfaces to disinfect - in the home or out and about. Eliminates 99.99% of germs. Moisturise hands regularly with Planet Luxe Hand Balm to avoid dryness.
Ingredients: Ethanol (80%), Hydrogen Peroxide, Glycerol (Plant), Cedrus Atlantica (Cedarwood) Bark Oil, Cananga Odorata (Ylang Ylang) Flower Oil, Salvia Sclarea (Clary) Oil.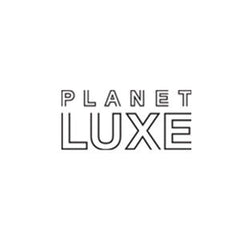 Click for more ideas from BRAND | Planet Luxe
Planet Luxe makes luxurious, well-designed products that are safe for the planet and its inhabitants, so we can all live healthier, more sustainable lifestyles and also be surrounded by beautiful things.

Cleaning our home is supposed to be about maintaining a healthy haven, yet many common household cleaning products contain nasty chemicals that can be hazardous to us, our family and the environment. Products that we slather all over our bodies can also contain ingredients that cause skin sensitivity, rashes, and dermatitis.

Not only are our products made with thought and consideration for the environment but the luxurious formulations bring more enjoyment and sensual pleasure to somewhat tedious everyday tasks - not many of us love cleaning!! Using products that smell heavenly, with pure and safe ingredients, in great looking, functional packaging makes the cleaning process much nicer.

Our formulations are botanical blends of organic herbs, plant extracts and pure essential oils, toxin-free, readily 100% biodegradable and greywater safe.

There are NO parabens, ammonia, sulphates, silicones, DEA (diethanolamine), MEA (monoethanolamine), TEA (triethanolamine), bleach, coco-betaine, optical whiteners, nitrates, chlorine, enzymes, synthetic fragrances or dyes in any of our products.

And NO animal testing or animal by-products.

That means absolutely no harmful chemicals or other nasty stuff. Just pure, natural, hard working ingredients and heavenly essential oils.

Planet Luxe is about doing better. If you need a really heavy duty cleaner then use it. But if you can replace that bad stuff most of the time then you are doing much better for yourself, your family, your pets and the environment.
PLANET FRIENDLY. PLANET LUXE.
Continue Reading
Free delivery australia-wide (does not apply to bulky products) Top3 members receive free standard delivery Australia-wide for orders over $100
shop risk-free with 30-day returns
international shipping available
---