Last Chance
puik | iso hexagon floor rug 200x142cm | yellow - LC
puik | iso hexagon floor rug 200x142cm | yellow - LC
Dimensions: 200 x 142cm
Material: 100% wool
Regular price
$1,480.00
$1,480.00
Designed using the principles of isometric perspective, this designer rug will entice you to look twice as you work out whether the shape is two-dimensional or three. Crafted from 100% wool, the thick, soft pile will warm your floor whilst making a stand-out statement.
A unique 3D carpet that adds a textured touch to any interior.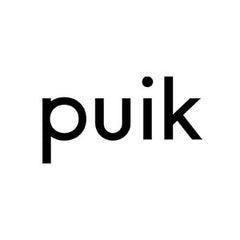 Click for more ideas from BRAND | Puik
The founders of puik, Freek Claessen and Daan Gescher, always have had a passion for art and design. In 2012, they found themselves inspired by the quality and the enthusiasm of Dutch designers. This fueled the spark, that made them decide to chase their dreams and start puik.
Freek and Daan, who have a professional background in production and sales, realized that even though Dutch designers create beautiful products, they often do not reach the audience they deserve. By taking this as a base and by utilising each other's unique expertise, it became clear that you could only stand stronger by working together.

Design as a branch is constantly evolving, so for the founders it only comes naturally to evolve with it. Over the last few years, puik has been able to grow exponentially. Under the guidance of art director Tineke Beunders (Ontwerpduo), the entire collection was revised and puik embraced a renewed style. Their unique design items come into their own, by using natural light and reflection, soft colour tones and transparent materials.

Puik has the ambition to keep doing bigger and better things in the future. Their goal is to introduce the world to Dutch contemporary Design.


Continue Reading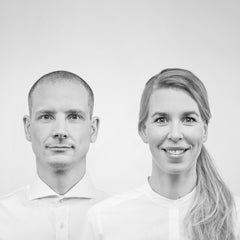 Click for more ideas from DESIGNER | Ontwerpduo
Since 2008, Ontwerpduo has been a fixture on the design scene. Created by Dutch duo Tineke Beunders and Nathan Wierink, the brand creates functional, playful homewares. From lamps that subdivide like trees to pieces that play with transparency and contrast to create optical illusions: each one is a work of ingenuity, and a product of the chemistry between the two founders.
Ever since their student days at Design Academy, these two creatives had the dream of taking fairy-tale ideas and translating them into functional designs. Today, they are joined by a close-knit team of devisers and doers who help turn their dreams into reality. Part of their production is done from their premises in Eindhoven, and what is not created on site is made either in the Netherlands or in greater Europe.
Bulky item. Please note: Bulky items may not be able to ship to a PO box. Delivery calculated at checkout
shop risk-free with 30-day returns
international shipping available
---