PARTS: kay bojesen | monkey | repair set
PARTS: kay bojesen | monkey | repair set
Kay Bojesen's premise in his work was a conviction that his objects should have life, blood and a heart. This is especially obvious in his beloved wooden animals, which have adorned children's bedrooms with smiles, taking children's dreams to far-flung lands. They stay with you from childhood into adulthood, and we call them classics because we would not want to be without them. And because they were made with love, imagination and intelligence.
Repair set for the Monkey, Kay Bojesen's beloved classic. This set includes instructions and the parts you need to give the Monkey's arms and legs a makeover.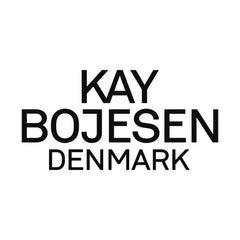 Click for more ideas from BRAND | Kay Bojesen
When the Kay Bojesen brand was founded back in 1932, it marked the start of a story about a craftsman with a great sense of humour and plenty of curiosity. Kay Bojesen created his animals and figures based on the philosophy that good design should be accessible to everyone, and over time Kay Bojesen has become synonymous with original Danish design.
Kay Bojesen is the epitome of original Danish design; his soft, round shapes and smiling lines create original stories in wood. Kay Bojesen's designs have always been based on the world of children. A world full of curiosity and imagination, which has inspired many of the iconic characters we know today.
Some of the designs Kay Bojesen is best known for include the imaginative monkeys, the soldiers from the Royal Danish Guard and other wooden animals – a happy family filled, the highest quality and sustainable materials. Kay Bojesen's collection is a real tribute to the inner child – and appeals to children, adults and fans alike looking for beautiful design objects that can stay with them throughout their lives.
Kay Bojesen is the story of one of the strongest and most loved brands in Danish design history, with classics in a class of their own. A creative, playful filled with love and the highest quality in sustainable materials. With smiling lines and unique shapes, Kay Bojesen turned wood into original stories that appealed to all generations.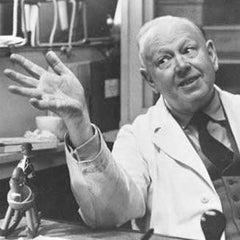 Click for more ideas from DESIGNER | Kay Bojesen
Kay Bojesen (1886 - 1958) was an apprentice of Georg Jensen, training as a silversmith in 1910. After a few years in Germany and France, he began working as a silversmith in Copenhagen. In the 1930s he realised there was something particularly lively about wood, and his wooden figures have made him one of the great pioneers of Danish art manufacture.
Happily, Kay Bojesen was far too curious to restrict himself to the work of refining metals, and he began experimenting with other materials. In the course of his exploration, he discovered wood as a material with very special possibilities for industrial treatment and styling. This discovery led to the classic guardsmen and a whole zoological garden taking shape between his hands. Kay Bojesen's premise in his work was a conviction that his objects should have life, blood and a heart. People should want to pick them up, and they should radiate humanity, warmth and vibrancy. The monkey was produced in accordance with Bojesen's motto that lines should smile. In the early 1950s, it was so popular that it was exhibited at the Victoria & Albert Museum in London. In 1990, Rosendahl bought the rights to the production, marketing and sale of Kay Bojesen's guardsmen and wooden animal family. Kay Bojesen's productions are characterised by an inherent sense of simplicity, naturalness and clean lines.
Free delivery australia-wide (does not apply to bulky products) Top3 members receive free standard delivery Australia-wide for orders over $100
shop risk-free with 30-day returns
international shipping available
---