rosendahl | soft spot solar lantern | 34cm
rosendahl | soft spot solar lantern | 34cm
Regular price
$455.00
$455.00
Whether we are indoors or outdoors, there is nothing that spreads coziness better than light. The Soft Spot Solar lantern can be used on the terrace, in the bookshelf or right there in your home, where you want a cozy lighting. The floating ball is encased in a burnished metal frame which in an elegant grip protects the light ball and acts as a foot and handle. The lamp can be charged either with USB or solar energy. The lanterns come in three different sizes.
Specifications:
- Manual or automatic ignition
- Can be charged both with USB or solar
- Illuminates approximately 15 hours on a full charge
- USB charging time 1-4 hours
- Solar charging time 7-10 hours
NOTE. The surface of the steel frame is browned and there may therefore be variation in the expression. Depending on the environment of the lanterns, the steel frame will develop a beautiful patina over time. This makes the lantern completely unique in expression.
Nominated in the Danish Design Awards 2020 for 'Best Lamp of the Year'.
Click for more ideas from BRAND | Rosendahl
Rosendahl is convinced that good design is found where a balance is struck between creativity and structure. Working closely with a number of leading designers, Rosendahl creates design solutions in keeping with the Scandinavian design tradition.
Design products are created, with the intention of being accessible utility items, not reserved for special occasions only. This demand on the product leads to high quality at a sensible price.

Rosendahl is behind innovative accessories for the home and the dining table - from unique, hand-blown glass designs and professional kitchen utensils, to the extensive Karen Blixen Collection, which supports the funding of new exhibitions at the Karen Blixen Museum, Rungstedlund. At the same time, they nurture Danish design treasures - from the re-creation of Arne Jacobsen's wall clocks - Banker's, City Hall and Roman - to the distribution of Kay Bojesen's much-loved wooden animals and guardsmen - classics we would not want to be without. Rosendahl proudly extends the image and tradition of Danish design to homes all over the world.
Continue Reading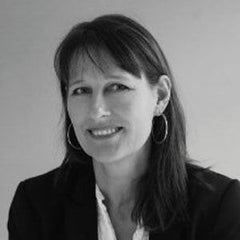 Click for more ideas from DESIGNER | Maria Berntsen
Before opening her own studio in 1992, industrial designer Maria Berntsen, studied at the Academy of Art in Copenhagen and L'Ecole d'Architecture de Bordeaux. Maria takes a great deal of inspiration from architecture, nature and fashion. Working with a variety of materials, she loves working with glass the most.
"When I approach a new project, I start by looking for its nerve, its spirit. A beginning. It is like stepping into a special space where your heart can speak. A place where everything is possible, and I am able to look at everything with a new energy and without prejudice or preconception. I visualize how the product will be used and the presence it has in a room – and based on this feeling, I start to think in form and function" – Maria Bernsten.
Continue Reading
Free delivery australia-wide (does not apply to bulky products) Top3 members receive free standard delivery Australia-wide for orders over $100
shop risk-free with 30-day returns
international shipping available
---