Last Chance
slip | face covering | rose leopard - DC
slip | face covering | rose leopard - DC
Regular price
$45.00
$45.00
Australian designed 100% silk face coverings are soft on the skin and these re-usable masks won't detract from your outfit!
Includes: 1 x reusable face-covering - 100% mulberry silk DOUBLE SIDED | 100% cotton inner | adjustable elastic earloops | adjustable nose wire. Includes spare nose wires x 10, and 2 x sets of silicone stoppers.
After wearing these myself, I can also add that the internal metal nose wire really helps to stop your glasses from fogging up!! - Terri Winter
.......................................
COVID-19 can be spread when an infected person coughs and sneezes, so wearing a face mask provides an additional barrier that can help limit transmission.
However, health officials stress that the use of face masks is just one way to help limit the spread of COVID-19 and that compliance with hand hygiene, physical distancing and other infection prevention and control measures is critical.
The researchers found that when used for protection of the face, silk is the most effective at preventing the penetration of droplets, and the least absorptive of water, because of its intensely hydrophobic character compared to the other fabrics tested. In short, the face coverings made of 100% washed silk repelled water just as effectively as masks, but are hydrophobic, unlike the latter, and can be made ready for immediate reuse by sterilization.
The Slip reusable face covering is neither a medical device nor personal protective equipment (PPE). It should not be used by healthcare professionals, in healthcare/clinical environments or settings, or when the use of a medical device or PPE is required. The Slip reusable face covering is not designed to prevent or protect from any form of risks to a person's health or safety, illness or disease (or otherwise). The Slip reusable face-covering does not cause damages to, nor bring additional risks for, users according to its intended use. Warnings: Do not use this face-covering on: young children under age 2; any person who has trouble breathing; and any person who is unconscious, incapacitated or otherwise unable to remove the mask without assistance.
Due to hygiene reasons, this product is not returnable or exchangeable.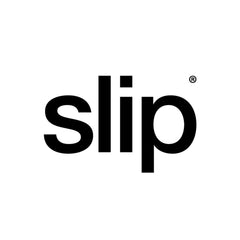 Click for more ideas from BRAND | Slip
Other pillowcases don't slip, causing damage to hair and delicate facial skin. slip silk allows your skin to glide, whereas cotton scratches and tugs on delicate facial skin, resulting in premature stretching and sleep-crease.
Technically, aesthetically and functionally, there is literally nothing like silk. While man has spent decades trying to copy silk with products like synthetic satin, nothing has ever come close to providing the health benefits of the real thing.

Made from mulberry silk with a thickness of 22 momme, slip silk pillowcases are the very best available anywhere in the world.
Continue Reading
Free delivery australia-wide (does not apply to bulky products) Top3 members receive free standard delivery Australia-wide for orders over $100
shop risk-free with 30-day returns
international shipping available
---