toulemonde bochart | sonia rug | multi 200x300cm
toulemonde bochart | sonia rug | multi 200x300cm
Dimensions: 200 x 300cm
Material: 100% hand tufted New Zealand wool
Regular price
$3,400.00
$3,400.00
Rectangular wool rug with geometric shapes. A new tribute or modern-day inspiration for this Sonia rug, where circles and lines criss-cross in a palette of soft colours.‎ Here Florence Bourel plays with all types of hand weaving to enrich her design.‎

top3 deep dive into toulemonde bochart >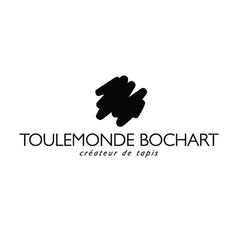 Click for more ideas from BRAND | Toulemonde Bochart
Toulemonde Bochart is a family business founded in 1949 in the heart of the textile region of northern France. She turned to contemporary rugs at the end of the 1960s. A pioneer and visionary in the development of collaboration with renowned stylists and designers, Toulemonde Bochart put "Creators at your feet" from the 1980s, with rugs that had become iconic. signed by big names in design like Andree Putman or Hilton McConnico. Today, creation and innovation remain the key values of Toulemonde Bochart. The rugs of renowned or emerging designers and the collections of the integrated design studio breathe a certain spirit of the French Art de vivre. Their rug and covering collections are presented in a select selection of showrooms in France and around the world, and in their Parisian boutiques. Their rugs are essential accessories for contemporary decorations.

top3 deep dive into toulemonde bochart >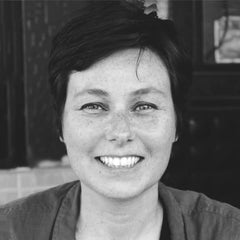 Click for more ideas from DESIGNER | Florence Bourel
Florence Bourel is a designer since 1998. She lives and works in Paris. She graduated in product design and interior architecture in France and Italy (ESAG, LISAA and Instituto Europeo di Design).
"From my mixed origins in Brittany and Africa, I retain the need to mix influences and disciplines through poetic, elegant and refined creations where matter and colour arise and vibrate clean and timeless lines."

For several years she has been fascinated by the conception of orientation and information programs applied to cultural heritage and the arts. She collaborates with prestigious graphic design studios on important material projects: integral Ruedi Baur (signage for the Cite internationale universitaire de Paris), Studio Des Signes (signage for Palais de la Decouverte or the Chateau de Fontainebleau). Florence also imagines scenographies and interior fittings for public institutions or private clients, as for 27 rue Jacob, the event space-bookshop of the publishing house Les Arenes and the magazine XXI.

"My work constantly dialogues between craftsmanship and modernity. Furniture, objects, rugs, lighting, scenography, signage, graphic design, surface and pattern design… The variety of my fields of intervention nourishes my creativity and gives me a vision at 360° on projects."

Since 2012, Florence has devoted herself fully to the design of furniture and objects and collaborates with many brands and publishers such as Hermes, Desio, Flam&Luce, the Fibule, Kilims Ada, Le Monde Sauvage, Serax, Saint-Louis, Toulemonde Bochart. It is in particular through its rug creations for the French brand Toulemonde Bochart or its objects for the luxury brand petit h Hermès that her style is asserted. The graphic and colourful strength of each creation carries us into the unique universe of the designer.

Bulky item. Please note: Bulky items may not be able to ship to a PO box. Delivery calculated at checkout
shop risk-free with 30-day returns
international shipping available
---