orbitkey | key organiser | active | dusty pink
orbitkey | key organiser | active | dusty pink
Dimensions: 8.5 x 2.2 x 2cm

Regular price
$32.90
$32.90
Orbitkey changes the way you interact with your keys. Orbitkey is beautiful. A key accessory you can be proud to carry. Stop the jingle of keys in your pockets. Orbitkey is silent.
Custom designed to stop your keys from coming undone and to accommodate for different number of keys.
The high quality soft touch band prevents your keys from scratching your other precious belongings. Orbitkey is organised. Transform your cluster of keys into a neatly organised stack.
Orbitkey comes with the the additional steel loop to accommodate your car key if required.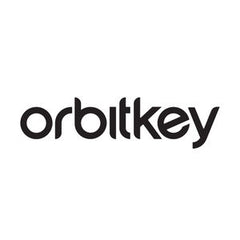 Click for more ideas from BRAND | Orbitkey
It started with a simple idea. Inspired by intentional living and contemporary industrial design. Charles Ng and Rex Kuo had a simple idea to solve the frustration they had with their noisy pockets, cluttered bags, and messy keys.
They were excited, but didn't know if others would believe in their solution. In 2013, they introduced Orbitkey to the crowd-funding community and were thrilled to see 5000 people believe in their vision by the end of the 30-day Kickstarter campaign.

Their careers in pharmacy and industrial design were put aside to dedicate their efforts and focus on the world of organisation.
Continue Reading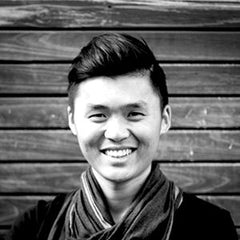 Click for more ideas from DESIGNER | Charles Ng
Charles Ng is an Australian Industrial Designer having being educated at RMIT in Melbourne. His design, the Orbitkey was designed and launched in Melbourne in late 2013, Orbitkey became the highest funded and most popular crowd-funded Melbourne based project of all time. Believing in the principles of beauty and practicality, the future looks bright for this young Australian designer.
We asked Charles 3 Questions we were keen to hear his thoughts on:

1. Tell us about your design(s) and the process involved? How do your designs usually come about?

It started in 2013 when Rex, my business partner and I decided to tackle the issues with traditional keychains head on. We wanted to eliminate the distracting key jingles and the problem of the keys themselves damaging personal belongings.

Coming from an industrial design background, I naturally attempted to solve this problem by coming up with quick solutions where I clamped my set of keys together using bolt and nut – preventing them, from moving freely.

Fast forward 9 months later, after countless hours of development and numbers of prototypes, we had refined the original idea further and decided to launch it on a crowdfunding platform, Kickstarter. By the end of the 30-day campaign, we gratefully had 5,000 people believe in our vision – to help everyone carry keys better.

In the past few years as Orbitkey grew, we have been lucky enough to be able to recruit like-minded people, with similar interests and values–who ask the right questions. Whilst the team has grown and there are new products soon to be launched, our approach to design is still the same. We still start with a problem, and we find ways that we can best resolve it – through in-depth research, design thinking, prototyping and constant refinement. We would also draw inspiration from observation of how users operate and interact with their surroundings.

Our goal is to keep producing considered designs. Beautiful and thoughtful design, where form and function coexist. Most importantly, our designs have to serve a purpose–to enhance the lives of our community.

2. How do you feel about the replica industry (in Australia) and (how) has it affected your designs?

We are definitely seeing more and more imitation of the Orbitkey not only in Australia, but also in the global arena. We're trying our best to not get too affected, but it is quite challenging when you know someone is trying to take advantage of something that you have put all the hard work into.

On the bright side, it makes us realise we're onto something good and how valuable our community is! When it comes to confronting the copycats, it's usually our loyal customers who speak out. They even go to the trouble of letting us know personally via social media/email. We're very lucky to have such a supportive tribe!

Every detail and component of our product has been designed and manufactured from the ground up, making it a very expensive exercise to replicate. So while the idea of the replicas is the same, the design execution is usually quite appalling – resulting in poor performance and quality.

We see this opportunity and motivation to keep improving our quality and refining our designs, making the gap between us and the replicas bigger and bigger over time. Through our community, design and continuous refinement – we are able to thrive despite the growing numbers of replicas.

3. What are your hopes for the future of design in Australia?

I hope that Australian designers will continue to create great designs that are original, purposeful and impactful.

With the tools we have today, it's becoming easier for designers to promote their work or launch their idea to the public on a global scale. Designers should take this opportunity to fully pursue their dreams and gather their tribe/community who support them along the way.

Having said this, I also hope designers become more conscious of what they're designing, and resist the temptation to create things in a mindless manner. To focus less on the creating more products and instead, focus more on the quality of the small but considered number of products.

Try not to do everything. Rather, try to do a few things right.
Continue Reading
Free delivery australia-wide (does not apply to bulky products) Top3 members receive free standard delivery Australia-wide for orders over $100
shop risk-free with 30-day returns
international shipping available
---