PARTS: cocoon fires | extension rod | steel 100cm
PARTS: cocoon fires | extension rod | steel 100cm
Regular price
$465.00
$465.00
Cocoon fireplaces use bioethanol, a safe and clean renewable energy source that comes in liquid form and creates a vibrant no odour clean-burning flame that is safe for the user and for the environment. A Cocoon fireplace produces as little CO2 as a candle.
Cocoon fireplaces are fuelled with bioethanol, a biofuel derived from plants including corn, wheat, barley and sugarcane.
Cocoon fireplaces have no need for a flue, allowing endless installation possibilities. Architects, designers and home renovators around the world have embraced bioethanol fireplaces to achieve traditional, minimalist contemporary and luxury styles.
Along with the frontal heat, as the bioethanol burns the main body of the fireplace heats and radiates warmth throughout the room.
(Price shown is for a complete unit including stand or hanging pole)
What type of combustion is used?
The combustible used is ethanol, also known as ethyl alcohol, drinking alcohol or grain alcohol. It is a biofuel which can be derived from plants including corn, wheat, barley and sugarcane.
How does the chimney work?
Ethanol is poured into the Strom Burner inside of the chimney.
Simply dip the igniter match into the Strom burner, remove the igniter and light with a match or lighter.
Place the lit igniter into the Strom Burner to start.
How long does this type of fire burn for?
The duration of the flame depends on the quantity, climate conditions, altitude, air current and the height of the flame. One litre can burn for about 1 1/2 hours with a full flame. The duration of the flame reduces considerably in an area with more air current.
The burner contained inside can hold enough fuel to burn for up to 4-5 hours depending on the heat setting, which can be adjusted for comfort.
Does it produce soot?
It can produce soot, if there are ceramic logs located too close to the flame or if a continuous air current moves the flame to one side of the steel combustion box. It is possible to remove the soot on the Strom steel box by using a dry cloth. Do NOT use any type of cleaning products.
How much CO2 is produced by the combustible?
The combustible produces less CO2 than two medium size candles.
Once burning the Cocoon gets hot and it cannot be touched whilst in use. If there are children in the area it is advisable to use a fire protection screen, the same as you would with any fireplace. An advantage over wood fires is there is no rise of ash or small burning pieces to spit out.
Does it smell when burning? The bioethanol (methylated spirits) smells slightly as you pour it into the tray, but does not emit an odour whilst burning.
Can you turn it off?
The flame can be adjusted and extinguished
How much heat does it produce?
The amount of heat emitted depends on several factors:
- how high you have the flames set
- your home itself. If you have a lot of glass or you have concrete floors you will get heat loss, and it depends on the insulation of your home. The Cocoon Fires produce approx 3.6kw, which is equivalent to a small to medium gas or electric heater.
POnce burning the tray should NOT be moved as liquid contents are hot.
IMPORTANT: Due to changes in regulations to the chamber for the standing versions of Cocoon Fires, if you would like to convert an Aeris Hanging Fire to a pedestal model at a later date you will need to also purchase a new etched combustion chamber.
Cocoon Shipping: $55 within Sydney, $70 within Canberra and $85 within Melbourne and Brisbane, $95 within Hobart and Adelaide. We contact you with a quote for all other areas.

If you require additional height you will need an additional rod. Please specify YOUR TOTAL CEILING HEIGHT FROM FLOOR TO CEILING in the comments window when placing your order and we will be in touch to discuss and confirm.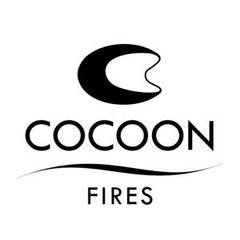 Click for more ideas from BRAND | Cocoon Fires
Cocoon Fires produce a stunning range of fireplaces and products that are as functional as they are beautiful. Designed by innovative and celebrated designer Federico Otero, the Cocoon is an example of contemporary design made unique.
Running on biofuel, the fireplaces are clean and environmentally friendly as the flame radiates warmth throughout the room, aiming for a stylish addition to interior and exterior spaces.

Their ethanol based fireplaces are smoke free and require no flue. They represent not merely decoration, but real fireplaces which create an outstanding environment.

It's the cleanness of the design that makes the object so attractive and effective. Their products offer practical solutions with functional and eye-catching designs.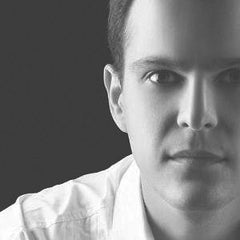 Click for more ideas from DESIGNER | Federico Otero
Federico Otero is an Industrial and Interactive Designer from Latin America. Otero started his career as a designer in his natal city of Lima in Peru, and then moved to the US to continue his studies at Purdue University. After working for several years as a lead designer for Delta Faucet Company and as a freelance designer for Marcus Koepke's Design Studio, he decided to further his education at Domus Academy in Milan earning his Masters.
His contributions to design include a wide spectrum that ranges from lighting, furniture, faucets, and luxury products. His design talent took him to Switzerland where he was designing watches for Tag Heuer. Currently he is freelancing in diverse design areas. Otero's work has been recognized in the business realm academia and the press. His work has been featured internationally including Interni, Vogue, Metropolis, CNN and Interior Design.

Continue Reading
Free delivery australia-wide (does not apply to bulky products) Top3 members receive free standard delivery Australia-wide for orders over $100
shop risk-free with 30-day returns
international shipping available
---