vitra | akari table light 1AY
vitra | akari table light 1AY
Dimensions: 26 x 43cm high

Regular price
$763.00
$763.00
In 1951 Isamu Noguchi began to design the Akari Light Sculptures, works characterised by weightless luminosity. He chose the name 'akari' for these objects, a word that means 'light' in Japanese, connoting both illumination and physical lightness. During a journey to Japan, Noguchi paid a visit to Gifu, a town known for its manufacture of paper parasols and lanterns. While there he sketched his first two Akari Light Sculptures, and over the following years he created a total of more than 100 models, consisting of table, floor and ceiling lamps ranging in size from 24 to 290 cm.

To create the ribbed shape, thin bamboo rods are stretched across the original wooden form designed by Noguchi. Then washi paper is cut into strips and painstakingly adhered to the bamboo ribbing. After the drying process, the wooden form is removed and the lantern can be collapsed flat. This video highlights the skill and expertise of Ozeki's artisans. Watch here >
Specifications - Akari lamp collection:
Lampshades: washi paper, some partially painted. Some models with end pieces in wood/bamboo.
Structure: bamboo/steel wire.
Legs: painted steel wire.
Light source: 4W LED
Socket: E27
Dimmability: not dimmable.
Kelvin: 2700 K (warm white).
Max. watt: 12 W
Energy efficiency: E
Cable length for table lamps: 130 cm.
Cable length for floor lamps: 300 cm.
Cable length for ceiling lamps: 220 cm.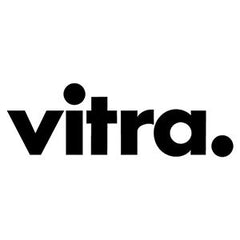 Click for more ideas from BRAND | Vitra
Vitra is a Swiss company dedicated to improving the quality of homes, offices and public spaces through the power of design.
Their products and concepts are developed in an intensive design process, which brings together their engineering excellence with the creative genius of leading international designers. It is their goal to create interiors, furniture and accessories that are functional and inspiring. Longevity of materials, construction and aesthetics is their leading principle, as demonstrated by their Classics – many in continuous production since the 1950s, and collectables in their own right.

Initiatives like the Vitra Campus architecture, the Vitra Design Museum, workshops, publications, collections and archives are all integral elements of Vitra. They give them the opportunity to gain perspective and depth in all their activities.


Continue Reading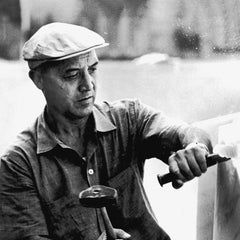 Click for more ideas from DESIGNER | Isamu Noguchi
Isamu Noguchi (1904-1988) was born in Los Angeles to the Japanese poet Yone Noguchi and the American writer Leonie Gilmour, studied at Columbia University and the Leonardo da Vinci Art School.
He subsequently established his first independent studio and received a Guggenheim Fellowship in 1927. Noguchi became an assistant to Constantin Brancusi in Paris and presented his first solo exhibition in New York. After studying brush drawing in China, he travelled to Japan to work with clay under the master potter Jinmatsu Uno.
His experiences living and working in different cultural circles are reflected in Isamu Noguchi's work as an artist. He is considered a universal talent with a creative oeuvre that went beyond sculpture to encompass stage sets, furniture, lighting, interiors as well as outdoor plazas and gardens. His sculptural style is indebted to a vocabulary of organic forms and exerted a sustained influence on the design of the 1950s.
'My Father, Yone Noguchi is Japanese and has long been known as an interpreter of the East and West, through poetry. I wish to do the same thing through sculpture'
, he wrote in his proposal for a Guggenheim Fellowship.
Free delivery australia-wide (does not apply to bulky products) Top3 members receive free standard delivery Australia-wide for orders over $100
shop risk-free with 30-day returns
international shipping available
---