vitra | george nelson ball clock | natural
vitra | george nelson ball clock | natural
Dimensions: Diameter 33cm
Material: Wood, metal, acrylic lacquer finish.
Regular price
$673.00
$673.00
Vitra produces a series of the clocks from George Nelson. Classics in every sense of the word. These clocks are iconic designs referenced by other clocks the world over.
The story behind the George Nelson wall clocks:
In 1947, the American designer George Nelson was commissioned to create a collection of clocks. Nelson analysed how people used clocks and concluded that they read the time by discerning the relative position of the hands, which made the use of numbers unnecessary. Furthermore, since most people wore wristwatches, he assumed that clocks had become more of a decorative element for interiors.

These ideas provided the basis for the first collection of 14 timepieces, consisting of a completely new style of wall clocks and compact table clocks, which were launched on the market in 1949. Although the models all shared one common feature – the absence of numbers – the diversity of their shapes, colours, materials and designs could hardly have been greater.

In the 35 years that followed, the designers at Nelson Associates conceived more than a hundred different clock models: wall clocks, portable table clocks and built-in clocks. After Nelson's death in 1986, his archival estate, encompassing roughly 7400 manuscripts, plans, drawings, photographs and slides dating from 1924 to 1984, was acquired by the Vitra Design Museum.

Vitra began reissuing the Nelson Clocks in 1999 and continues to expand the collection with new pieces from time to time. The Wall Clocks come in diverse shapes and materials. Equipped with high-quality quartz movements, they offer a refreshing alternative to conventional clocks – including a wide selection of different designs to suit almost every taste and fancy.

Materials: various types of wood and metal. all wood types from Poland.
High-quality quartz clock movement, 1.5 volt battery included.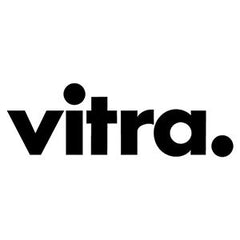 Click for more ideas from BRAND | Vitra
Vitra is a Swiss company dedicated to improving the quality of homes, offices and public spaces through the power of design.
Their products and concepts are developed in an intensive design process, which brings together their engineering excellence with the creative genius of leading international designers. It is their goal to create interiors, furniture and accessories that are functional and inspiring. Longevity of materials, construction and aesthetics is their leading principle, as demonstrated by their Classics – many in continuous production since the 1950s, and collectables in their own right.

Initiatives like the Vitra Campus architecture, the Vitra Design Museum, workshops, publications, collections and archives are all integral elements of Vitra. They give them the opportunity to gain perspective and depth in all their activities.


Continue Reading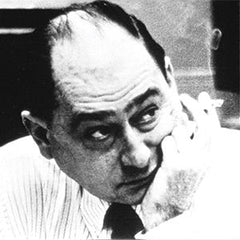 Click for more ideas from DESIGNER | George Nelson
George Nelson (1908-1986) described by many as a founding father of American Modernism. While he was the Director of Design for the Herman Miller furniture company and his own design studio, George Nelson Associates, Inc that he designed many of the most iconic 20th Century modernist furniture. A New Englander by birth and Yale University trained architect.
His associates and colleagues at Herman Miller while he was director of design read like a who's who of American Modernism, including Ray and Charles Eames and Richard Schultz. A true icon of design with a legacy of awards and accollades that speak volumes for his creativity and vision.


Continue Reading
free delivery australia-wide (does not apply to bulky products) Top3 members receive  Free standard delivery Australia-wide for orders over $100 (does not apply to bulky products) read more
shop risk-free with 30-day returns
international shipping available
---